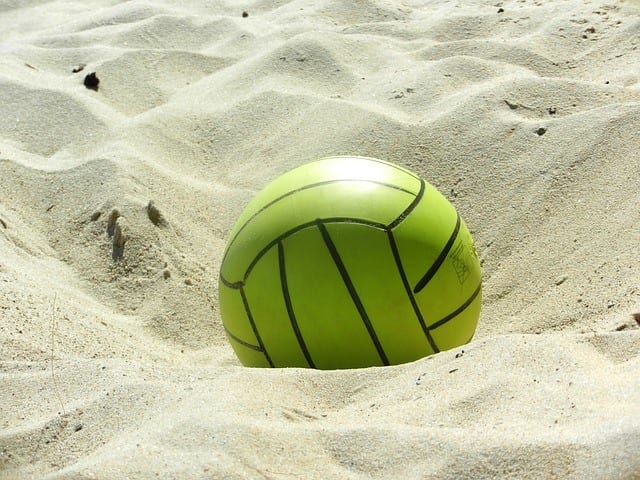 Adult Beach Volleyball
Thank you for choosing the city of Grapevine Parks and Recreation Beach Volleyball leagues.
Enjoy Grapevine's NEW beach courts at Oak Grove Park by Grapevine Lake starting this Summer!
COED VOLLEYBALL LEAGUES
Join us outside this Summer at the NEW beach volleyball courts located at Oak Grove Park on the shores of Grapevine Lake. Grapevine offers leagues on Wednesday and Thursday nights. The Wednesday night league is more "For Fun" while the Thursday night league is more competative.
If you are interested in joining a team, please sign up on our free agent list in case a team needs an extra player.
---
BEACH VOLLEYBALL LEAGUE SCHEDULES
---
Table Description
SUMMER ADULT BEACH COED VOLLEYBALL
DAY
DIVISION
GAME SITE
LEAGUE DATES
LEAGUE SCHEDULE
WEDNESDAY
COED "For Fun"
OAK GROVE COURTS
July 8 - September 9
VIEW SCHEDULE
THURSDAY
COED RECREATIONAL
OAK GROVE COURTS
July 9 - September 10
VIEW SCHEDULE