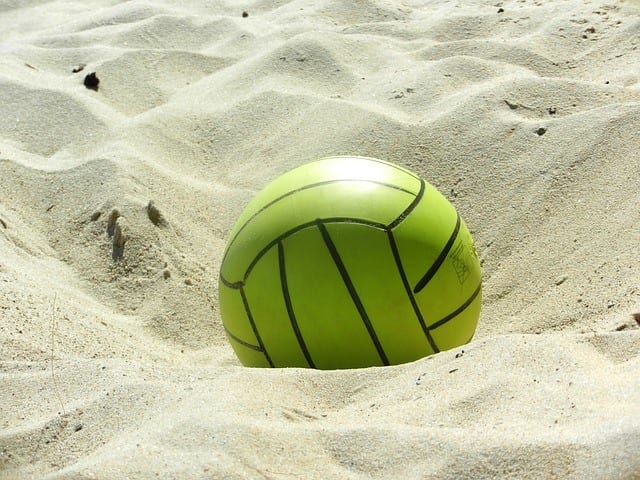 Adult Sand Volleyball
Thank you for choosing the city of Grapevine Parks and Recreation Sand Volleyball leagues.
Sand volleyball leagues for 2019 will be played indoors while the sand court is under construction.
COED VOLLEYBALL LEAGUES
Grapevine offers leagues on Wednesday and Thursday nights. The Wednesday night league is more "For Fun" while the Thursday night league is more competative.
Typically the Spring and Summer seasons will be played outdoors, but due to construction at the Dove courts, the league will be played indoors.
If you are interested in joining a team, please sign up on our free agent list in case a team needs an extra player.
---
LEAGUE DOCUMENTS
Sand Volleyball Rules
Team Roster Form
---
SPRING SCHEDULES & STANDINGS
Thursday COED Group A: Schedule and Scores
Thursday COED Group B: Schedule and Scores
---
Table Description
SUMMER ADULT COED VOLLEYBALL
DAY
DIVISION
GAME SITE
LEAGUE DATES
TIME
CODE
*EARLY BIRD FEE
LEAGUE FEE
WEDNESDAY
COED "For Fun"
GCISD Gyms
July 10 - September 11
6:30 - 10:30 pm
611403-12
$200 / team
$225 / team
THURSDAY
COED RECREATIONAL
GCISD GYMS
July 11 - September 12
6:30 - 10:30 pm
611503-12
$200 / team
$225 / team
---
SUMMER ADULT COED VOLLEYBALL REGISTRATION INFORMATION
Registration Dates: June 3 – 24
Early Bird Registration: June 3 – 16* (save $25)
Season Dates: July 10 – September 12
---