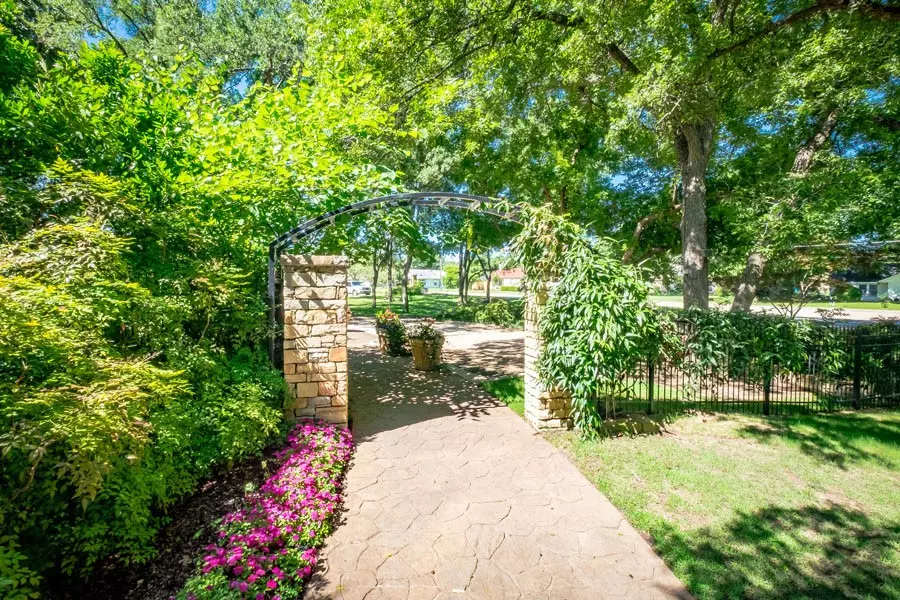 Botanical Gardens at Heritage Park
Imagine strolling through lush, green gardens bursting with colorful flowers, butterflies gently floating through the air, and koi weaving peacefully around a crystal-clear pond. It seems like a dream, but it's really just Heritage Park's award-winning Botanical Gardens. Of course, the gardens are a wonderful place for romance-whether you're proposing, taking engagement photos, or getting married-but the gorgeous backdrops also make for wonderful family photos, senior photos, or any pictures you'll want to treasure forever. The gardens are great for families with kids who enjoy bridges and winding paths, and they're also a peaceful place to stroll and meditate. For those who would like to learn about gardening and nature in Grapevine, we also offer docent-led tours, school field trips, and horticultural classes at our greenhouse. Never overwhelming, always awe-inspiring, you never know what you'll discover when you visit the Botanical Gardens!
Schedule a Tour
Interested in a guided tour of the beautiful Botanical Gardens? Docent-led tours are offered Monday through Friday, 10:30am-3:30pm, for children and adults.
To schedule a tour of Grapevine Botanical Gardens, please download and complete this form and return it to gardentours@grapevinetexas.gov