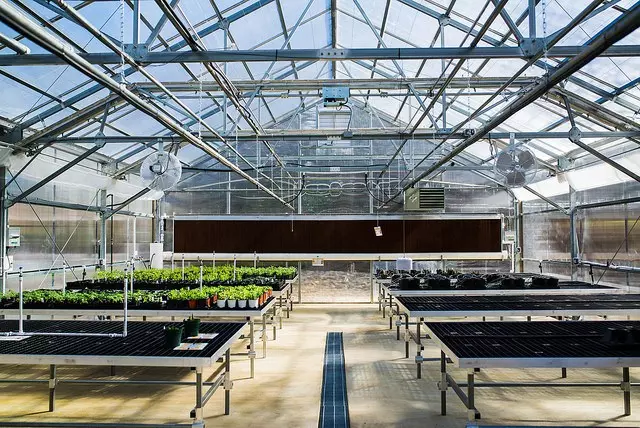 Botanical Garden Green House
The Botanical Garden Greenhouse was opened in 2017.
Want to work on getting that green thumb? The Gardens' educational class offerings will be expanded to offer hands-on lessons in subjects like plant propagation, floriculture, container gardening, fertilization, transplanting, and soil preparation. If you love getting your hands dirty, consider getting involved in the docent program. The greenhouse will also offer horticultural therapy for individuals struggling with particular challenges. A wider variety of plants will be grown here for the already stunning Gardens and special civic events will be held. The greenhouse will be accessible for everyone, and you'll find it across the creek in the Botanical Gardens' northeast corner.
See more of our grand opening photos here.
Botanical Garden Green House
Grand Opening Photos!
Grand Opening Photos!