Grapevine Tennis
Grapevine Tennis
Grapevine offers tennis classes, camps, and tournaments for all ages and skill levels. Get ready for fun, challenging, and competitive games of tennis that can be a great addition to a healthy lifestyle.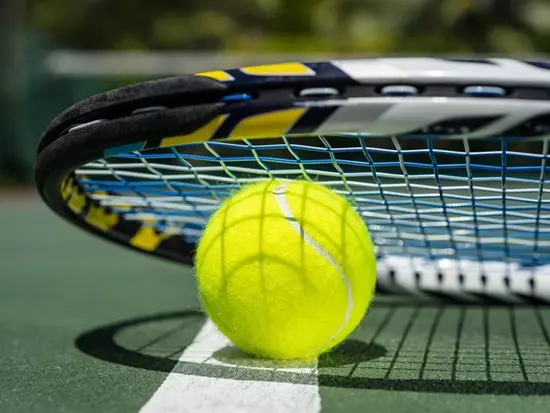 Tennis Information
Join us for a fun and challenging game of tennis! Grapevine Parks & Rec offers lessons and organized games so all you have to do is sign up. As a rigorous and exciting sport, tennis can also be a great addition towards a healthy lifestyle. Get your tennis shoes ready, because our organized tennis matches are fun and challenging.
Ready to join some games of tennis? Click the sign up button to begin the registration process. Participants need to bring a racquet and an unopened can of tennis balls to the first day of class.
Location: Dove Park Pickleball Courts, 1509 Hood Lane
For more information on class registration, please contact Kami McAdoo, Athletics Coordinator at kmcadoo@grapevinetexas.gov or 817.410.3462. For additional assistance, please contact The REC of Grapevine at 817.410.3450.
Interested in private tennis lessons? Contact Austin Wynne at  214.668.1619

Find a Program & Register Online