Grapevine Aquatics
We offer swim lessons for all ages and ability levels, birthday parties, after-hour private pool parties, and multiple special events throughout the year. Come splash it up with Grapevine Aquatics, our award winning facilities and staff are ready to make your time a memorable one!
Learn more about the outdoor pool policies below.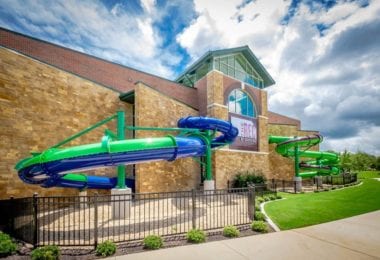 In need of a fun and exciting venue to rent for your next party or event? Come explore our many options offered through Grapevine Aquatics.
Table Description

| Aquatic Contacts | Role | Phone Number | Email |
| --- | --- | --- | --- |
| Emily Marecle | Aquatic Supervisor | 817.410.3471 | emarecle@grapevinetexas.gov |
| Kurt Hardin | Recreation Maintenence Supervisor | 817.410.3918 | khardin@grapevinetexas.gov​ |
| Blake Benavides | Aquatic Operations Coordinator | 817.410.3466 | bbenavides@grapevinetexas.gov |
| Dawn Parry | Aquatic LTS/ Events Coordinator | 817.410.3489 | dparry@grapevinetexas.gov |
| | Inclement Weather Hotline | 817.410.3478 | |
| | Learn to Swim Office | 817.410.3461 | |
close
Go Grapevine Magazine | Summer 2021