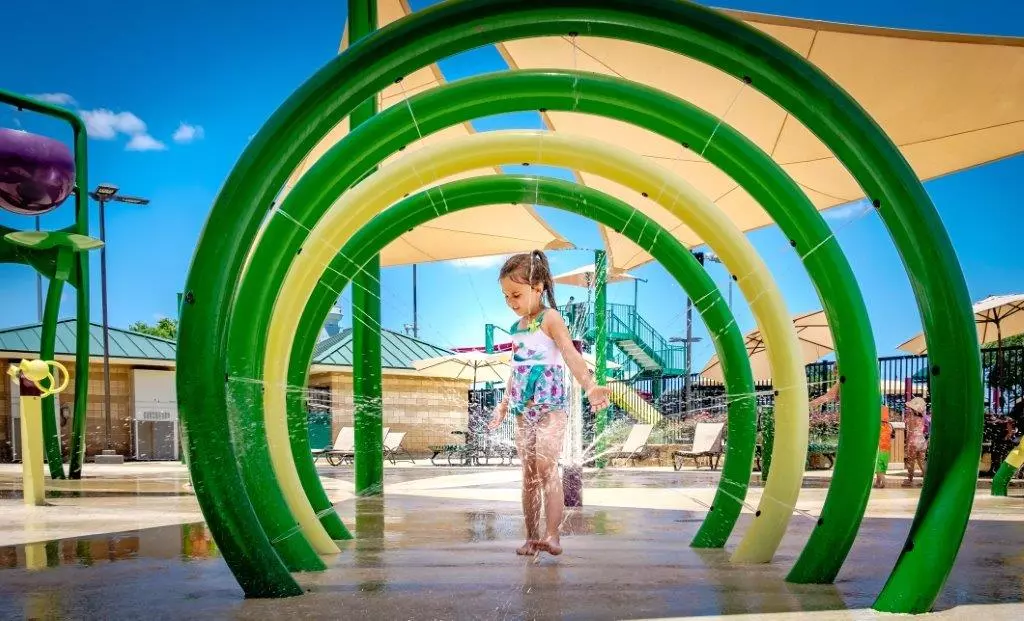 Right within Dove Park, as part of the waterpark, you'll find a delightful sprayground that's open May through September with Dove Waterpark operating hours (Monday – Thursday from 11:00am – 9:30pm) (Friday, Saturday, and Sunday from 11:00am – 7:00pm). The fee to enter the Waterpark and access the sprayground is $3/person for residents and $6/person for non-residents. This year, due to COVID-19, the opening of the sprayground has been delayed to Monday, June 15, along with Dove Waterpark. At the end of the season when the pool closes (September 7), the sprayground will revert to a free stand-alone area again through the end of September.
You can rent a cabana within the spray grounds or just a little bit of ways outside of the fenced in spraygrounds, you can rent one of Casey's Clubhouse Pavilions anytime for your event. With covered shade areas, benches, and a huge dump bucket. You'll have no trouble keeping cool in the hottest of summer weather.
Click here to get rental information or to reserve a rental within the spraygrounds, please contact Sasha Maykus at 817.410.3455.
Dove Sprayground
Discover other locations with similar amenities