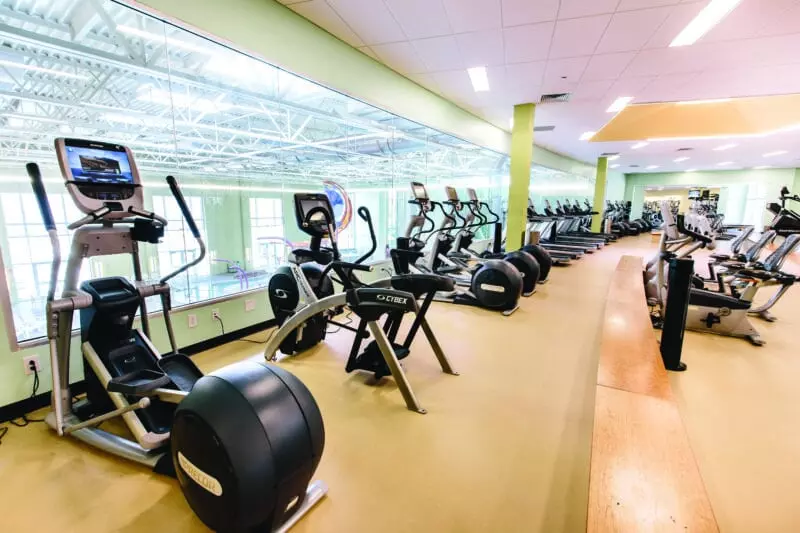 Fitness Programs
Be Healthy, Stay Active, Go Grapevine Fitness Classes and Schedules.
[amilia_store url='https://www.amilia.com/store/en/gograpevine/shop/programs/44583′ color='#799b3d' css=" version='2.9.8′]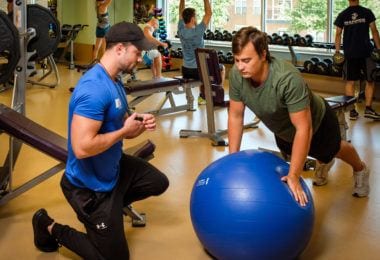 Offering accountability and motivation in fitness, The REC has personal fitness trainers to fulfill all levels of fitness goals.  Learn more about these trainers, fees and various packages to fit your specific schedule by contacting one of our fitness coordinators.  The REC's personal fitness trainers specialize in many areas and are specialized in customizing packages for your needs and goals.
Table Description

| 1/2 Hour Personal Training Package | Price |
| --- | --- |
| 1/2 Hour Private Session | $40.00 |
| Five, 1/2 Hour Sessions | $195.00 ($39/session) |
| Ten, 1/2 Hour Sessions | $380.00 ($38/session) |
| Fifteen, 1/2 Hour Sessions | $540.00 ($36/session) |
| Twenty, 1/2 Hour Sessions | $700 ($35/session) |
| 1/2 Hour Semi Private Session | $55.00 |
| Five, 1/2 Hour Semi Private Sessions | $270.00 ($54/session based on two people) |
| Ten, 1/2 Hour Semi Private Sessions | $530.00 ($53/session based on two people) |
| Fifteen, 1/2 Hour Semi Private Sessions | $750.00 ($50/session based on two people) |
| Twenty, 1/2 Hour Semi Private Sessions | $960 ($48/session based on two people) |
Table Description

| Full Hour Personal Training Packages | Price |
| --- | --- |
| 1 Hour Private Session | $70.00 |
| Five, 1 Hour Sessions | $340.00 ($68/Session) |
| Ten, 1 Hour Sessions | $680.00 ($68/Session) |
| Fifteen, 1 Hour Sessions | $990.00 ($66/Session) |
| Twenty, 1 Hour Sessions | $1,300.00 ($65/Session) |
| 1 Hour Semi Private Session (Based on Two People) | $95.00 |
| Five, 1 Hour Session (Based on Two People) | $465.00 ($93/Session) |
| Ten, 1 Hour Sessions (Based on Two People) | $930.00 ($93/Session) |
| Fifteen, 1 Hour Session (Based on Two People) | $1,365.00 ($91/Session) |
| Twenty, 1 Hour Sessions (Based on Two People) | $1,800.00 ($90/Session) |