Meet Our Personal Trainers!
Michelle Brooks, NASM CPT, NASM Nutrition Coach, & Muay Thai Boxing Instructor.
Michelle is certified in Personal Training and Optimum Performance Training for Weight Management. She is also a certified TRX Group Suspension instructor as well as an active firefighter and paramedic. This mother of two has competed in several extreme long– distance races which have helped her gain more knowledge on how the body responds to prolonged activity. Michelle's discipline, focus, and determination will be evident the first time you meet her.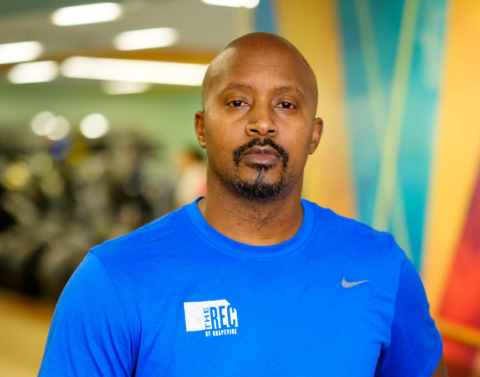 Larry Coleman, CI-CPT
Larry, a former collegiate basketball player from Howard Payne University, received his personal training certification in 2007 and then started his fitness company, Coleman Complete Fitness. He earned his Master Personal Training certification in 2010 and received certifications in Dietary Guidance and Weight Management Leadership. Larry tailors his programs to fit the needs and abilities of each individual client, from the young to the young at heart.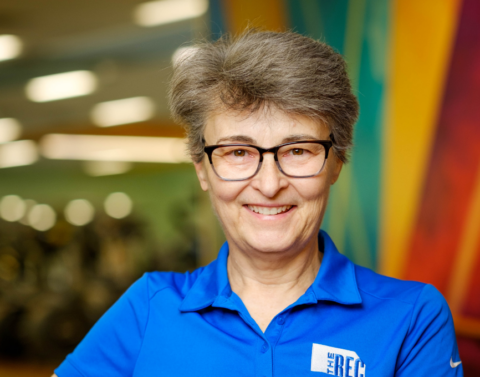 Kim Davis, CI-CPT, ACE (CPT, OES, SFS), 7th Dan Taekwondo, 5th Dan Hapkido, Black Belt Senkotiros Arnis
Kim enjoys working with people of all ages to help them achieve their goals and gain the benefits of a healthier lifestyle. Her fitness plans are scalable to meet the needs of the individual client. Kim's experience from over 40 years of martial arts training as a competitor and instructor is integrated with her personal fitness knowledge from the Cooper Institute™, American College of Sports Medicine, and American Council on Exercise. She has the unique ability to design fitness programs to meet the specific needs of her diverse clientele. She is also a certified Orthopedic Exercise Specialist.
David McCarthy, MS, NASM-CPT, CES, PES, FNS
David has always had a true passion for fitness and helping others achieve goals they previously thought were unobtainable. David is a graduate from the University of Tulsa and holds a master's degree from California University of Pennsylvania in Exercise Science and Rehabilitation. He also holds certifications as a personal trainer, performance enhancement specialist, and corrective exercise specialist. He describes his training style as purpose-driven and always fun! David is the author of Begin with Belief – The Unbreakable Formula for Success in your Health, Fitness and Life. To top it off, David and his family are also Grapevine residents.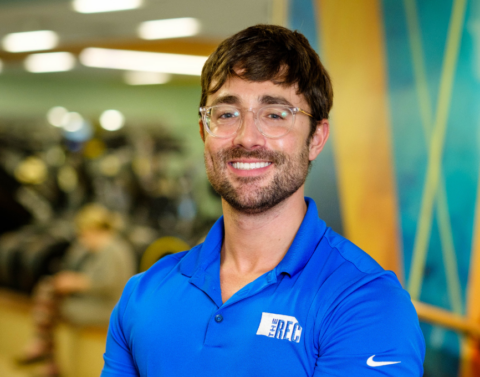 James Oliver, NASM CPT & NASM Senior Fitness Specialist
James has had a passion for health and fitness since he can remember. He specializes in Senior Fitness and considers it a pleasure to help someone in his community reach his or her goals. James received his personal training certificate in 2015, as well as his Senior Fitness certification. James firmly believes that a healthy life is a happy one and he would be thrilled to show you the way.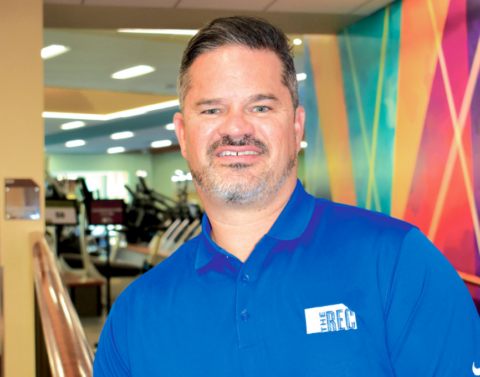 Jeff Smith, MS, ACSM, EP-C, ACSM — Exercise is Medicine Credential Level II
Jeff's experience and certifications allow him to work not only on the fitness floor but alongside physicians, providing exercise prescriptions for patients as well. He also earned both his BS in Movement Science and MS in Exercise Physiology from TCU. Jeff has numerous exercise proficiencies that include strength and flexibility assessments, personalized fitness program design, sports performance training, and rehabilitative exercise. He is excited to be your guide and help you every step of the way on your fitness journey. Jeff is co-founder and managing partner of Lone Star Health & Fitness.
Hanna Weygand, NASM CPT, Precision Nutrition Level 1 Coach
Hanna has been a certified personal trainer since 2014. Her passion lies in helping others strengthen their lifestyle while also achieving their health and fitness goals. She is a certified personal trainer through the National Academy of Sports Medicine and certified nutrition coach through Precision Nutrition. She is also certified in Women's Fitness (NASM) and Pregnancy and Postpartum exercise (ACE). Hanna's heavy focus on functional fitness and the belief in combining strength and endurance training with balance and flexibility has led to the success of her clients.
Tonya Prather, NASM CPT & CES, 200-hour registered yoga teacher, mindfulness teacher certification
Tonya is driven by the belief that we are all connected, and when one person improves, we all do, so she is fully invested in supporting her clients on their wellness journey. Physical activity has always been a source of grounding and healing in her personal life, and she finds purpose in sharing her gifts through teaching. She is skilled in teaching a variety of fitness formats and applies techniques from her personal training, corrective exercise, and yoga and mindfulness certifications to develop well-rounded, functional training programs to help clients achieve and sustain their wellness goals.