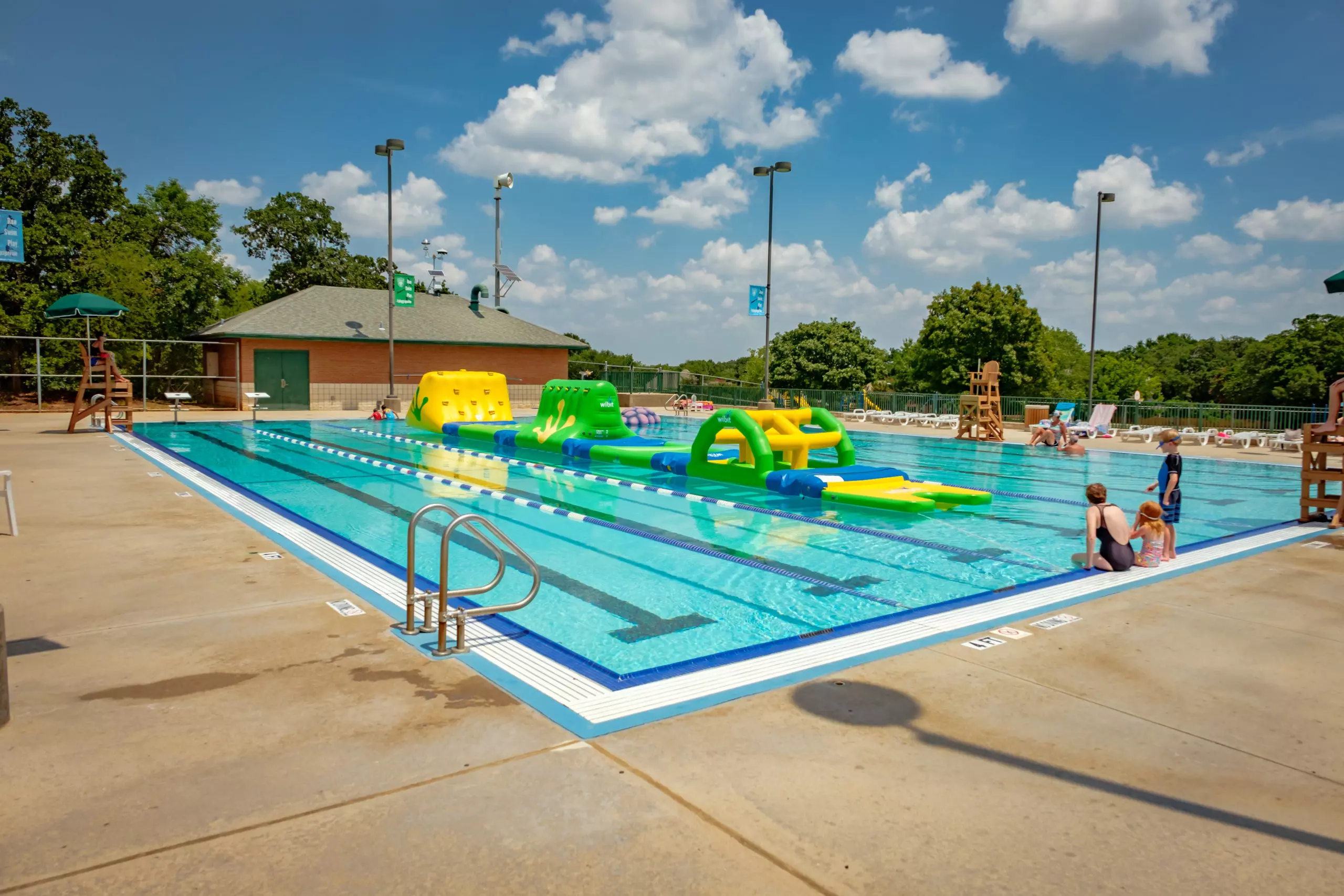 Pleasant Glade Pool is closed for the 2020 Summer Season. The pool will reopen for the season Memorial Day 2021.
In-season Operating Hours:
Monday – Thursday 12:00 – 4:50 pm and 7:30 – 9:30 pm
Friday – 12:00 – 5:00 pm
Saturday 12:00 – 7:00 pm
Sunday 1:00 – 6:00 pm
Phone: 817.410.3099
Pleasant Glade Pool is a great place for the whole family, but it's especially perfect for those with young children. The zero depth entry makes it easy for young kids to ease into the water and attentive lifeguards help you keep on eye on the whole gang. Don't forget the older kids, (including those still young at heart) Pleasant Glade offers a floating obstacle course!
If you want everyone to gain swimming skills, they offer morning and evening swim lessons for all ages that include Private, Semi Private, and Group sessions.
If you are interested in renting a pavilion, table, or our new area "The Lounge."
Click here to get rental information or to reserve a rental within the spraygrounds, please contact: Sasha Maykus or call 817.410.3455
Table Rental Times:
Monday – Thursday: 12:00 – 2:00 pm & 2:30 – 4:30 pm
Friday & Saturday: 12:00 – 2:00 pm & 2:30 – 4:30 pm
Sunday: 1:30 – 3:30 pm & 4:00 – 6:00 pm
Table Description

| Admission | (Seasonal Pass Includes Access to Both outdoor Pools) |
| --- | --- |
| Daily Admission: | $2 Resident / $4 Non Resident - Under age 12 months: Free |
| Individual Seasonal Pass: | $55 Resident / $105 Non-resident |
| Family Seasonal Pass (max 6): | $105 Resident / $210 Non-resident |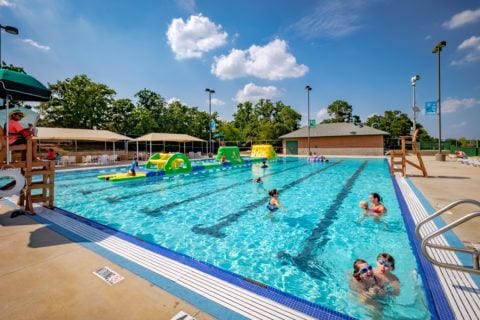 Pleasant Glade Rentals