PLEASANT GLADE POOL
Pleasant Glade Pool is a great place for the whole family, but it's especially perfect for those with young children. The zero-depth entry makes it easy for young kids to ease into the water and attentive lifeguards help you keep an eye on the whole gang. Don't forget the older kids, (including those still young at heart) Pleasant Glade offers a floating obstacle course!!
Phone: 817.410.3099.
---
IN-SEASON OPERATING HOURS
Pleasant Glade Pool is open for the 2021 Summer Season!
Hours Of Operations
Monday – Thursday 12:00 – 4:50 pm and 7:30 – 9:30 pm
Friday – 12:00 – 5:00 pm
Saturday 12:00 – 7:00 pm
Sunday 1:00 – 6:00 pm
Pleasant Glade Pool
Hours of Operation
Hours of Operation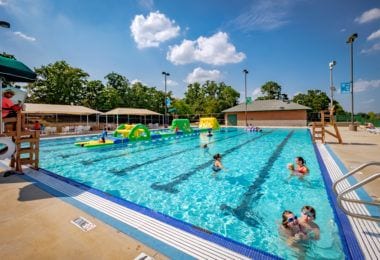 At Pleasant Glade Pool we offer table rentals, a private lounge rental or you can rent the entire place for a private pool party! To reserve today please contact us at 817.410.3455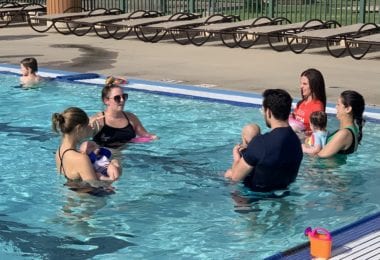 Registration began Monday, February 1 for Residents and will begin Thursday, April 1 for Non-residents.
The City's summer league swim team is the perfect opportunity for kids and adults to try out competitive swimming and perfect their strokes.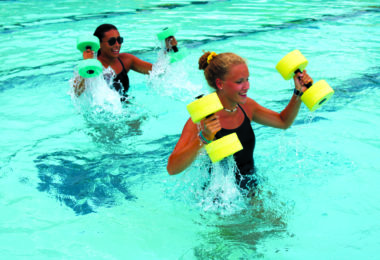 Join Off The Deep End Aquatics in the evenings on Tuesday and Thursday from 7:30 – 8:30 pm as participants are led through a series of exercises set to music that will help build cardio and strength.