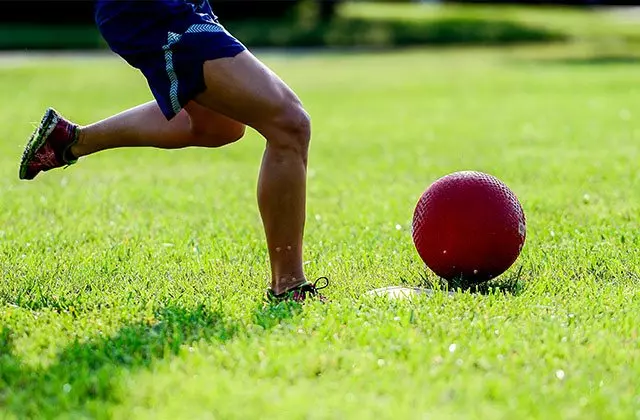 Adult COED Kickball
Thank you for choosing the City of Grapevine Parks and Recreation's Kickball League
COED KICKBALL LEAGUE
Adult Kickball will be back in Grapevine Spring 2020! Spring registration currently open and run through March 15. There will be an Early Bird registration period of February 3 – March 15 where teams will receive $25 off their team fees for the inaugural season at the new complex!
We will have a brand new, state-of-the-art and one of a kind, softball complez to enjoy! We can't wait for all of our players to have a home of their own, right here in Grapevine.
---
LEAGUE DOCUMENTS
Kickball League Rules
Team Roster Form
---
SPRING ADULT SOFTBALL REGISTRATION INFORMATION
Registration Dates: February 3 – March 30
Early Bird Registration: February 3 – March 15* (save $25)
Season Dates: April 6 – June 15
If you are interested in joining a team, please sign up on our free agent list in case a team needs an extra player.
Table Description
ADULT COED LEAGUES
DAY
SEASON
DIVISION
LEAGUE DATES
TIME
*EARLY BIRD FEE
LEAGUE FEE
REGISTER HERE
MONDAY
SPRING
COED Recreational
APril 6 - June 15
6:30 - 10:30 pm
$375
$400
SIGN UP
Check out the weather hotline at 817.410.3475 after 3:30 for field status.
For more league information, please contact The REC at 817.410.3450
OR contact Patrick Dukes at pdukes@grapevinetexas.gov