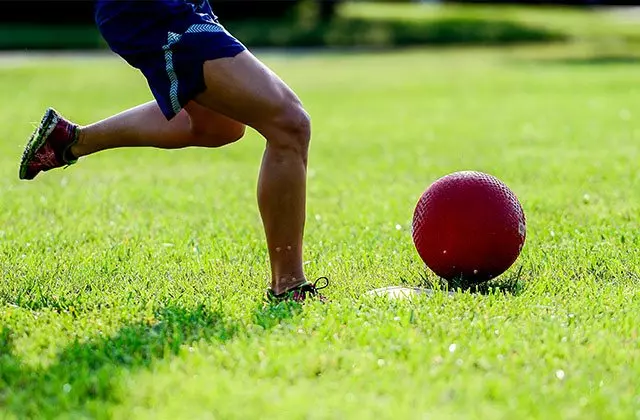 Adult COED Kickball
Thank you for choosing the City of Grapevine Parks and Recreation's Kickball League
COED KICKBALL LEAGUE
We are excited to open a brand new, state-of-the-art and one of a kind, softball complez to enjoy! We can't wait for all of our players to have a home of their own, right here in Grapevine.
---
FALL ADULT SOFTBALL REGISTRATION INFORMATION
Registration Dates: Monday, July 27 – Monday, August 31
Early Bird Registration:Monday, July 27 – Sunday, August 16* (SAVE $25)
Season Dates: Monday, September 14 – Monday, November 16 (8 game season)
---
If you are interested in joining a team, please sign up on our free agent list in case a team needs an extra player.
Table Description
KICKBALL LEAGUE SCHEDULES
SEASON
DAY
DIVISION
LEAGUE SCHEDULE
SUMMER 2020
MONDAY
COED KICKBALL
VIEW SCHEDULE
Table Description
ADULT COED KICKBALL LEAGUE INFORMATION
DAY
SEASON
DIVISION
LEAGUE DATES
TIME
*EARLY BIRD FEE
LEAGUE FEE
REGISTER HERE
MONDAY
FALL
COED Recreational
September 14 - November 16
6:30 - 10:30 pm
$375
$400
SIGN UP
Check out the weather hotline at 817.410.3475 after 3:30 for field status.
For more league information, please contact The REC at 817.410.3450
OR contact Patrick Dukes at pdukes@grapevinetexas.gov