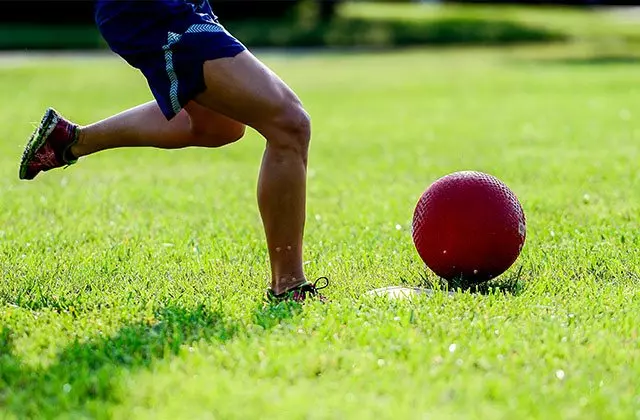 Adult Kickball
Thank you for choosing the City of Grapevine Parks and Recreation's Kickball League
Upcoming Leagues:
Grapevine will host the COED Kickball league on Monday nights at the Oak Grove Ballfield Complex located at 2520 Oak Grove Loop South.
The COED Kickball league plays on Monday nights.
Spring season will begin Monday, February 25 at Oak Grove. View team schedules below.
If you are interested in joining a team, please sign up on our free agent list in case a team needs an extra player.
Kickball Rules
Team Roster Form
Weather Hotline: 817.410.3475
For more information, please contact The REC of Grapevine at 817.410.3457
OR contact Patrick Dukes at pdukes@grapevinetexas.gov