Adult Indoor Volleyball
Adult Indoor Volleyball
Thank you for choosing the City of Grapevine Parks and Recreation Indoor Volleyball Leagues.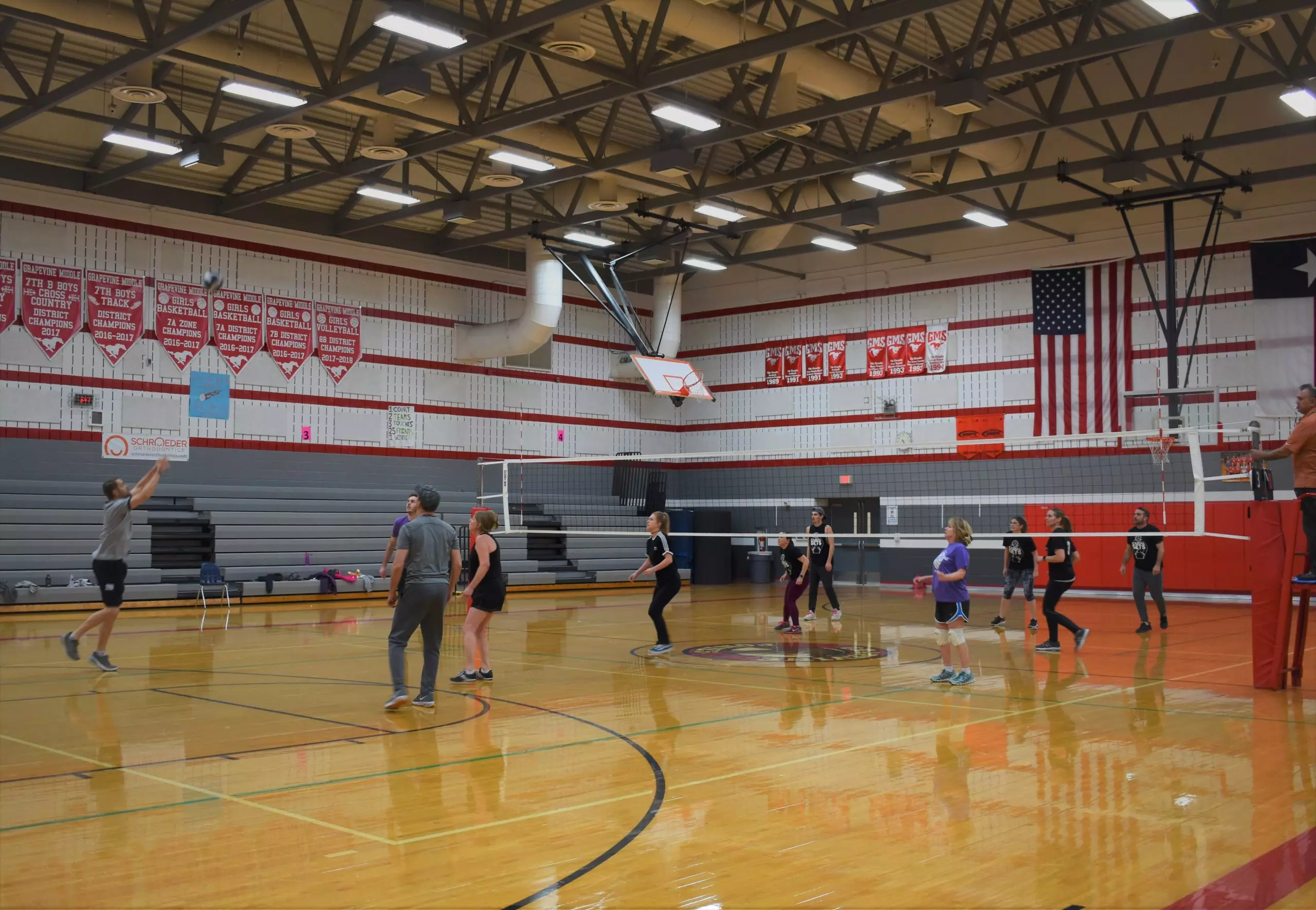 ADULT INDOOR VOLLEYBALL LEAGUES
If you've been really wanting to play volleyball lately, you're in the right place! Grapevine Parks & Rec hosts Adult Indoor Co-Ed Volleyball leagues during the winter months each year. League games are held on Wednesday and Thursday nights. The Wednesday night league is more "For Fun" and the Thursday night league involves more recreational play.
For more league information, please contact Mitchell Bradley, Athletics Coordinator at mbradley@grapevinetexas.gov or 817.410.3442. For additional assistance, please contact The REC of Grapevine at 817.410.3450.
LEAGUE DOCUMENTS