Frequently Asked Questions
Frequently Asked Questions
Have questions about GBS?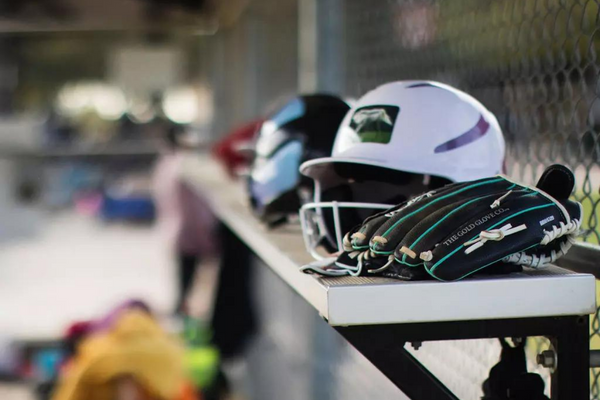 GBS FREQUENTLY ASKED QUESTIONS
When do the seasons start and end?
Typically the Spring season begins in late March and ends in late May. The Fall Season begins in early September and ends in late October. Be sure to check our website calendar for specific dates. Registration generally begins at least 3 months before each season starts.

How can I be informed of upcoming events?
All registered players are included in league-wide emails with including information on registration dates, rainouts, special events, etc. Your commissioners and coaches will send out regular communication with you of league happenings and weather-related information. You can follow us on Facebook 
@GrapevineBaseballSoftball

Who may join Grapevine Baseball & Softball?
All children between the ages of 3-18 are encouraged to join and play in GBS! Players are not required to reside in Grapevine to sign up and play. For Recreational teams, there is not a non-resident fee.

Is there a non-resident fee?
For recreational teams, there is no non-resident fee.

When are TEBA team tryouts?
Grapevine TEBA tryouts are usually held in November/December for the following Spring season and usually early July for the Fall season. Keep an eye on GoGrapevine.com/GBS for exact dates and locations of tryouts.

How do I apply to be a Coach?
During the registration period, online registration will be available for coaches. Your application to be a coach will also be subject to going through a background check performed by the City of Grapevine Parks and Recreation Department. All volunteers intending to participate on the field with kids are required to pass a background check.

What is expected of coaches?
All coaches are required to complete their background check through 
USA Baseball
 and complete the Level A coaches certification . Classes will periodically be offered or you can gain certification on your own by going through their online process. All GBS coaches must attend a coach meeting and a coaching clinic (when offered).

What are the divisions for players in GBS?
Youth Softball (6U, 8U, 10U, 12U, 15U)
Blast Ball (4U, boys & girls)
T-ball (6U, boys & girls)
Coach Pitch (8U, boys & girls)
Mustang (10U)
Bronco (12U)
Pony (14U)
Colt / Varsity (15-18U)
For most of our baseball divisions (T-ball – Bronco), when available, we offer Advanced Rec divisions where the level of play is a little higher than Rec baseball but at a point where it would be considered TEBA; tryouts for the teams are required. The cost for playing in the Advanced Rec League for any of our divisions is the exact same as normal Rec baseball fees. There is no Advanced Rec division during the fall season for T-ball.
When available, GBS also offers TEBA opportunities.
Where do the games/practices take place?
Games are played at Oak Grove Park in Grapevine. Please note that for Softball, Bronco, Pony and Colt/Varsity, and our Advanced Rec Leagues, some of the games may be played at neighboring leagues' fields due to interleague games scheduled. Practices are generally held at Oak Grove, Bear Creek Park, Parr Park, Pickering Park, Minnow Loop, and local GCISD elementary schools.
When do practices begin?
Check our website's calendar for the commencement of practices. The practices for Spring begin approximately the third weekend of February and the practices for Fall begin approximately the third weekend in August.

After I register, when will I be notified of placement on a team?
A coach should contact you before the commencement of practice. Some coaches will wait to contact their team after they receive all important information at the coaches' meeting. If not, contact GBS either by e-mail or phone.

What is included in the fees?
Included in your registration fee is a jersey for your player with their requested number on the back and a league issued team hat. Registration fees also cover umpire fees, practice fields, and team insurance.

Does GBS have Recreational and Advanced teams?
GBS has recreational teams for kids age 3-18 for all levels of skill and talent. We also have an advanced level recreational baseball that is still considered single-A rec ball for kids aged 6-14, these teams often interlock with teams from other nearby cities. Premier teams are for ages 9-14 and involve a higher level of competition and commitment than recreation ball.

What are TEBA teams?
The GBS TEBA program is designated for players and families who want to play in a more competitive environment. The program requires a long-term commitment that is expected by both players and the parents.
The TEBA program is for players who have demonstrated a higher level of skills and maturity. There are typically additional costs associated with the program that require fundraising or out-of-pocket expenses. There can be significant time commitments for families due to additional practices and tournaments. The time commitment can be expected throughout the summers depending on the teams/coaches.
All players must attend at least one tryout specific for the desired team. Players will be selected by the team's Head Coach and Assistants.

What is Coach Look?
Coach Looks are held each season prior to forming teams in the following divisions: T-ball Advanced Rec, Coach Pitch, Mustang, Bronco, and Pony. The Coach Look affords coaches the opportunity to evaluate players and their skill level prior to the team drafts. Coach Look is for those players who have not been 'protected' by a coach.

How do I register?
GBS provides online registration. Registration is approximately 12/1 through 1/31 for the Spring Season and 6/1 through 7/31 for the Fall season. Each season also offers a late registration period at a fee of $25.

Can I request a certain coach/team or request my child be placed on a team with friends?
For our younger teams (Blastball, T-ball, 6U and 8U Softball), we try and honor as many requests as we can. We cannot guarantee that all requests will be granted. There is a section on the registration form for "Special Requests/Consideration" to request certain coaches, teams, or teammates.
To keep the level of play somewhat equal, starting in Coach Pitch (8U baseball); coaches are allowed to hold a certain number of 'protects' for their team and then the rest of the team is drafted from the results of the Coach Look. Players who do not attend the Coach Look cannot be drafted but will be given a slot on a team once the draft is over.
I would like to get involved with Grapevine Baseball and Softball, where do I start?
Contact the age division commissioner or contact Andrea Tredaway with the City of Grapevine at 
atredaway@grapevinetexas.gov
 and she will get you in contact with the appropriate age commissioner.