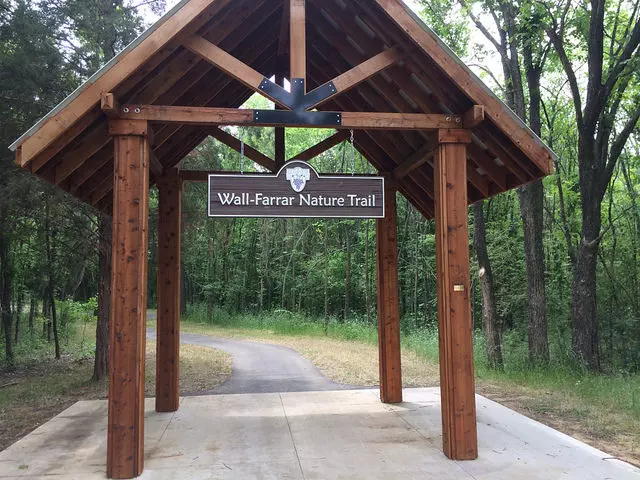 Wall-Farrar Trail
Easy
A quiet place to reflect as you stretch your legs, the Wall-Farrar Trail is a perfect place to get out in nature.

Easy
Moderate
Intermediate
Wall- Farrar trail is currently closed due to the construction of the Trinity River Authority Wastewater Construction Project.  You can see updates here.
With more than 1.31 miles of hard and soft surface nature trails, the Wall-Farrar Trail is a great place to get out and connect with nature. With two shade structures along the way, you'll readily find a spot to rest when you're tired from hiking, biking, or walking after work or on your day off. The trail connects to Big Bear Creek Trail and the Parr Park Rock Art Trail so there is plenty of exploring to keep you and your family in the outdoors!
Difficulty
Easy
Moderate
Intermediate
Wall-Farrar Trail