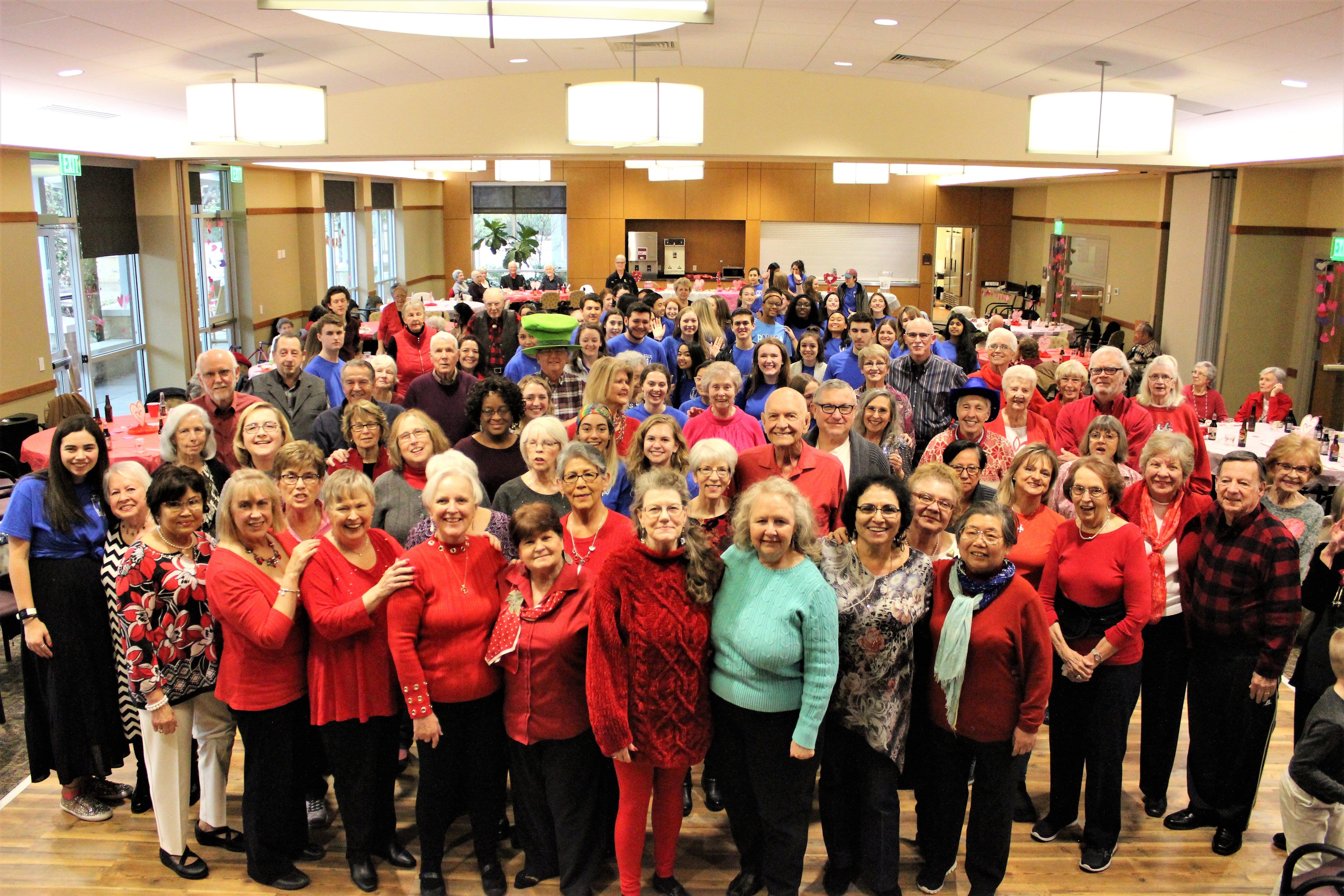 Active Adults 55 & Better
Welcoming adults age 55 & better!
We offer many dynamic activities from fitness to fine arts, special events, field trips, computer classes, daily lunches and more!
The Grape Affair
The Active Adults 55 & Better newsletter provides information on classes, upcoming events and field trips.
The Grape Affair | March/April 2019
Computer Classes
Learn important computers skills from trained and caring professionals. Take introductory courses that teach basic typing, iPhone, and Android phone usage or learn how to use technologies such as DVD Movie Maker, Gmail, and Word. Expand your knowledge of Genealogy with entry and advance online genealogy classes.
Transportation

The REC of Grapevine provides transportation for Grapevine residents 55 and better to and from The REC Monday through Friday. Also provided and scheduled by The REC are opportunities for transportation to the bank, post office, grocery shopping, and various Active Adult activities and special events. Daily transportation reservations are required by 12 PM the preceding day.
SeniorMovers
This volunteer-based program assists with the routine medical and dental transportation needs of the Grapevine Senior population. Riders must be pre-registered, give 48 hours' notice of need and require very minimal assistance. Volunteers are needed for this vital service. For information about this program, please contact Wes Marecle at wmarecle@grapevinetexas.gov or by calling 817.410.3468.

Field Trips
Enjoy various museums, plays, concerts, exhibits, festivals, shopping and more are offered. For more information, please call 817.410.3465.
Hours: Monday – Friday: 8 AM – 4 PM
1175 Municipal Way
Grapevine, TX 76051
817.410.3465
Fine Arts, Games and Activities, Exercise, and Field Trips galore!       Our 55 & Better are truly Active Adults.