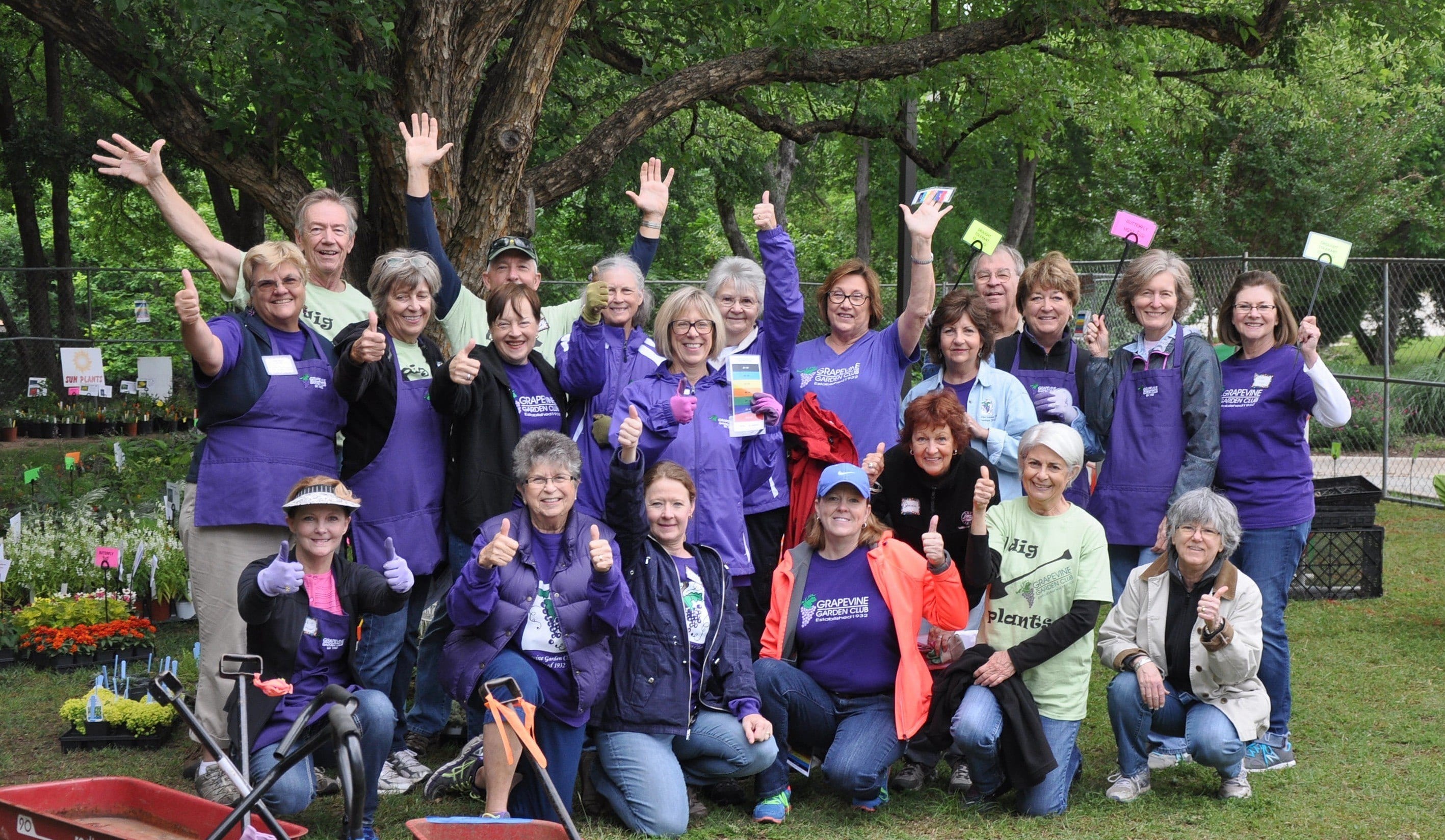 Grapevine Garden Club
Organized in 1932, and the Texas Garden Club of the Year in 2011, 2014, and 2015. We are one of the largest and most active garden clubs in Texas!
Grapevine Garden Club
Mission Statement
The objectives of the Grapevine Garden Club, Inc. shall be: to promote interest in flowers and gardens and horticultural and floral design; to further the protection and conservation of wild flowers, shrubs and trees; to stimulate appreciation and protection of birds; to promote city and highway beautification; to actively support environmental concerns; and to encourage education in all these objectives.
Local Community Activities
Butterfly Flutterby
Redbud program in elementary schools
Docent program at the Grapevine Botanical Gardens
West Texas Street project – gardening at local low-income housing neighborhoods
College scholarships to local students with horticulture or environmental conservation related majors
Meeting Location:
Grapevine Convention Center
1209 South Main Street
Meeting Time:
4th Tuesday of each month – September through May
9:30 am – Social
10:00 am – Program and Meeting
Mailing Address:
P.O. Box 811
Grapevine, Texas 76099
Visit grapevinegardenclub.org for more information