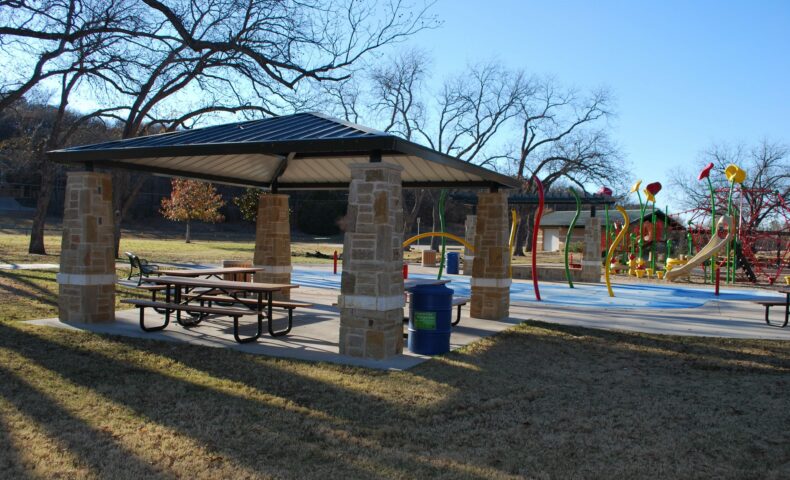 Parr Park Sprayground Pavilion
Everyone loves the Parr Park Sprayground, and there's no shame in joining your kids in the water when it gets too hot. When you rent the pavilion, you've got the perfect place for a big family picnic or a birthday party to remember. The pavilion can accommodate 16-20 people. The sprayground is open every day of the week during the summer season, so you can party anytime the mood strikes you. Lemonade, anyone?
Seating capacity is 20 people 
Residents: $50/per time slot
Non-residents: $75/per time slot
Only set time slots available at 8-11am; 12-3pm; and 4-7pm. No additional hours allowed but you can reserve more than one time slot.
Rental of the Sprayground Pavilion does NOT include exclusive use of the sprayground
***No alcohol allowed for private events***
See map below for placement of pavilion.

Parr Park Sprayground Pavilion
Amenities include Permanent restrooms nearby, No grill available, Near playground, Cement trail through park, Electricity, Drinking fountain nearby, No light in pavilion