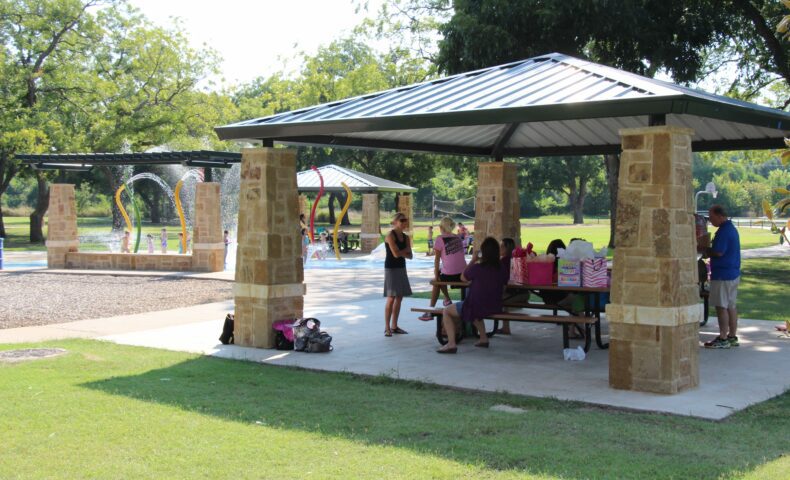 Parr Park Playground Pavilion
Please note all reservations must be made at least 7 days in advance. If the Pavilion is not reserved then they will be available on a first come first serve basis. We apologize for the inconvenience but this requirement is to accommodate our parks maintenance teams to ensure cleanliness.
If you've ever come to the playgrounds at Parr Park, you already know how hard it is to get the kids to leave. Host your next birthday party there, and they'll (almost) never have to leave! The Parr Park Playground Pavilion accommodates 16-20 people, so it's perfect for an intimate party. The pavilion has electricity and restrooms and a drinking fountain nearby as well as two tables for dining–plan on bringing food you've prepared at home since a BBQ grill isn't available here. Let's be honest–the kids will be focused on climbing, swinging, and playing to their heart's content anyway.
Seating capacity is 20 people
Residents: $50/per time slot
Non-residents: $75/per time slot
Only set time slots available at 8-11am; 12-3pm; and 4-7pm. No additional hours allowed but you can reserve more than one time slot.
***No alcohol allowed for private events***
See map below for location of pavilion.

Parr Park Playground Pavilion