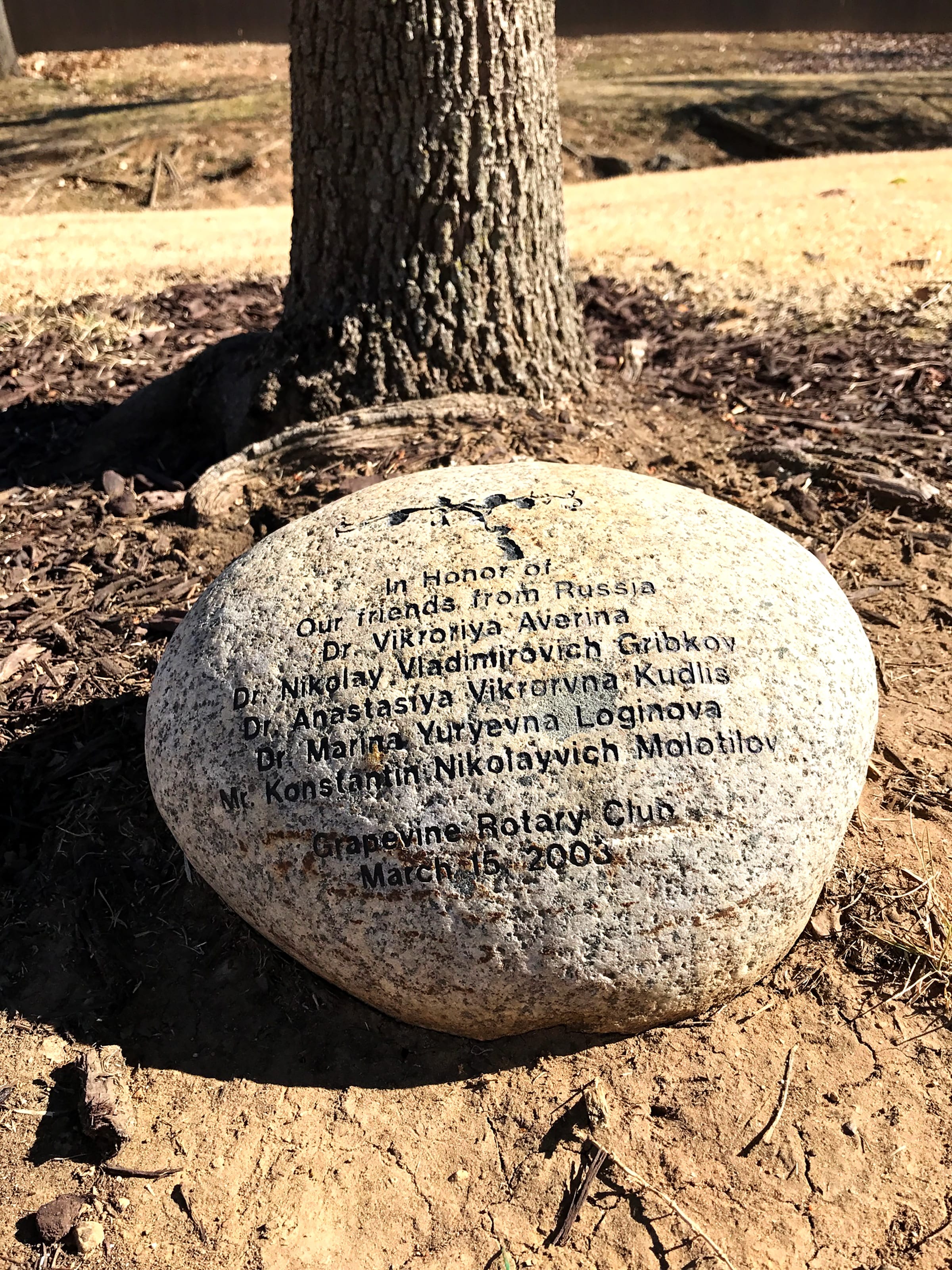 Living Legacy Program
The City of Grapevine's Living Legacy Program has been designed to promote the recognition of individuals or organizations through the perpetual growth of trees, as well as beautify the City at the same time.
Click HERE for the Living Legacy Application
*As of December 2019, we will no longer be adding any new Living Legacy trees/stones & benches to Parr Park, Heritage Park, Pickering Park & Dove Park.
This program invites you to recognize or honor an individual or group/organization.
The City of Grapevine offers a variety of species that grow well in the area as well as the option of many irrigated locations throughout the City to plant trees. To ensure the best possible growth and survival, the Grapevine Parks department will plant a minimum 2″ caliper tree through the months of October-March only.  Exisiting trees, deemed by the City, may be adopted 12 months out of the year. Along with the planted or adopted tree, a custom etched permanent stone marker will be placed at the base of the tree. The cost of each tree, professional planting, maintenance by Citizen Foresters, permanent placement of the custom etched stone marker is $400.
Living Legacy benches may also be purchased in parks with availability.  The cost of a new bench, engraving, set in concrete & certificate is $1,800.
For more information regarding the Living Legacy program, please contact Sasha Haverkamp.