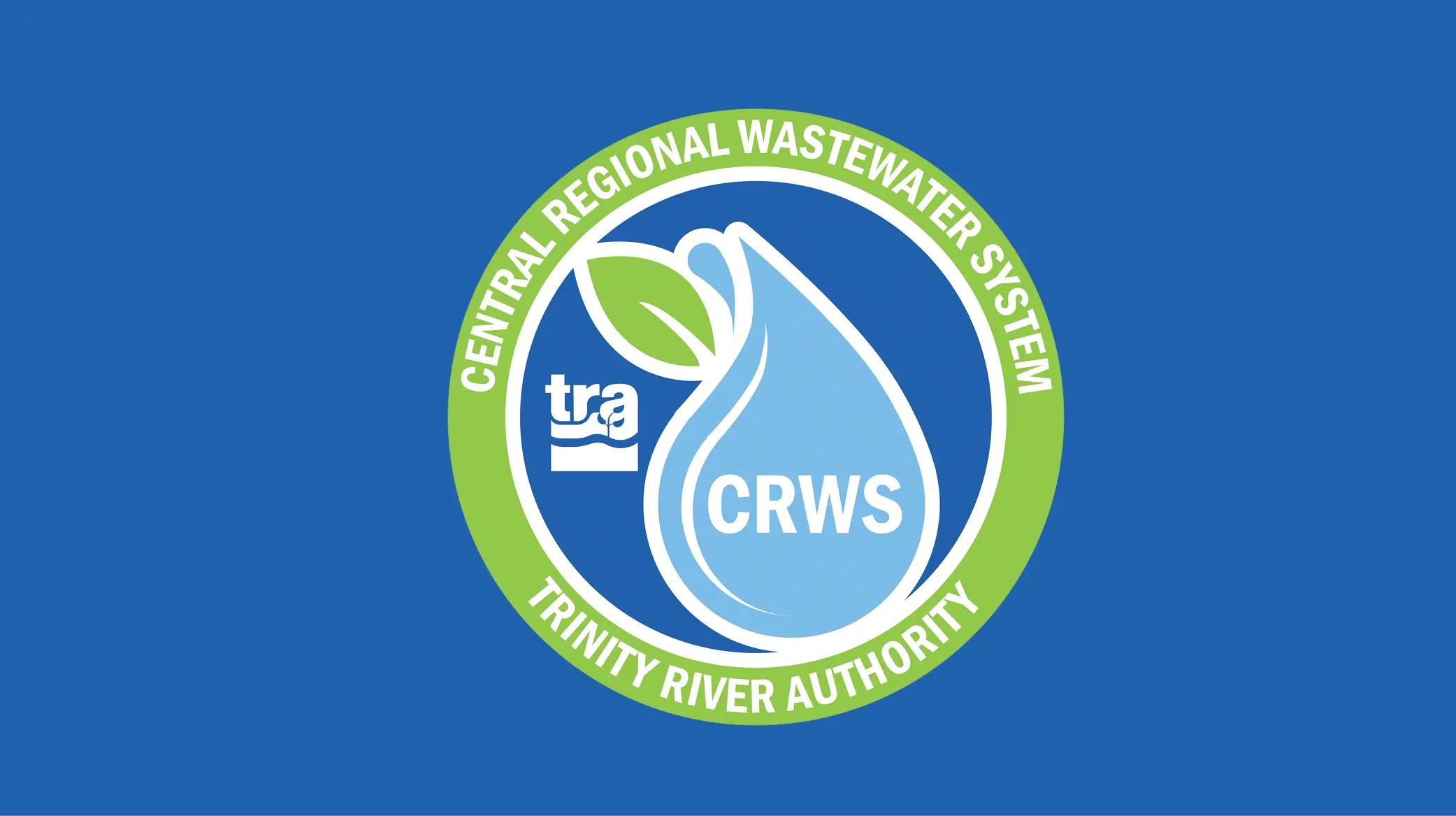 Trinity River Authority Wastewater Construction Project
Trinity River Authority Wastewater Construction Project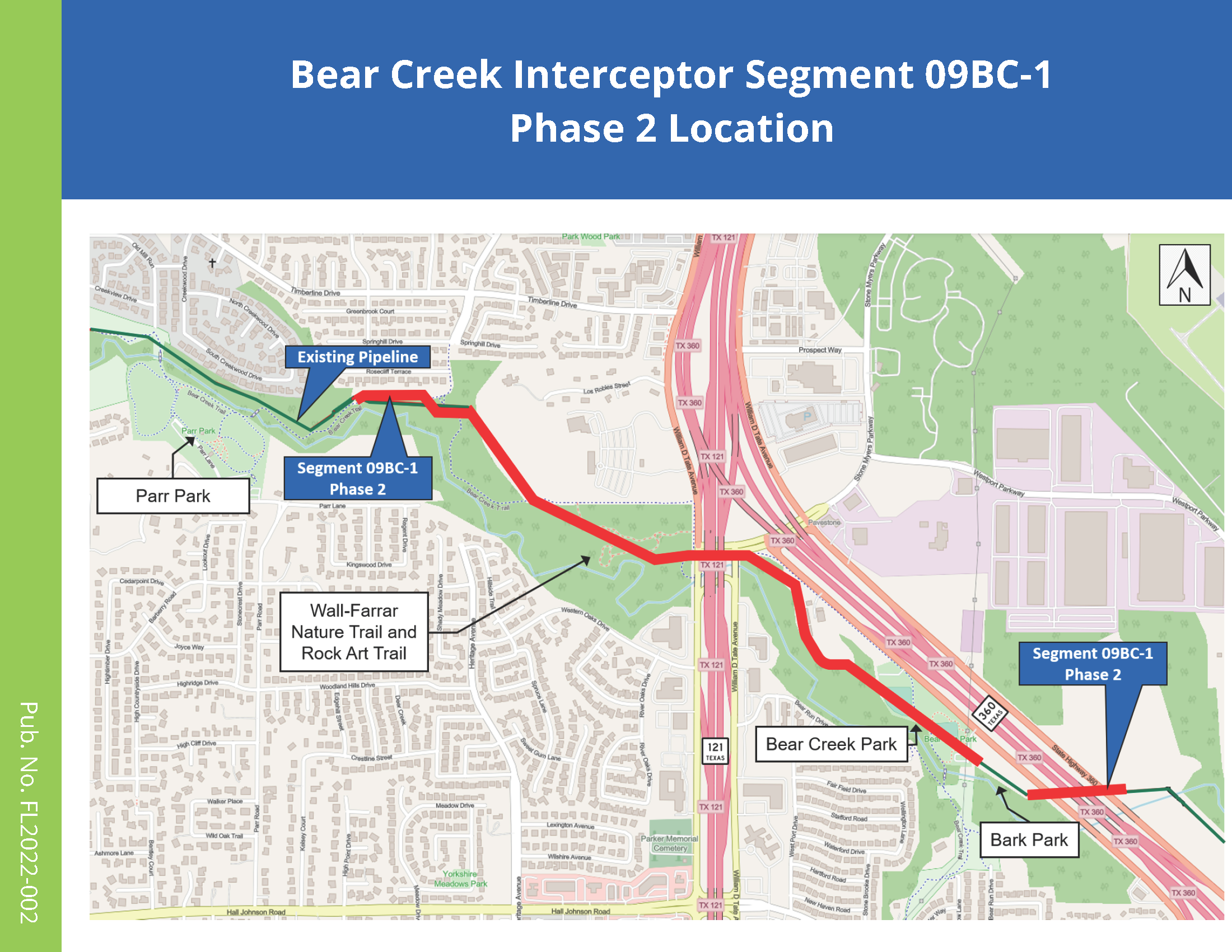 PROGRESS UPDATES:
Tree removal will begin on 7/1/2022 starting along sections that cross the Wall Farrar Trail and Bear Creek Trail.  Generally, the tree removal will begin on the west side of SH 121 (William D.Tate) and progress westward toward Parr Park.  Trail users please know there will be temporary trail closures along Wall Farrar and Bear Creek Trails west of SH 121 as construction begins. This will likely take a couple of weeks as they make their way to Old Mill Run.
---
Thalle Construction Company, Inc. has been contracted by the Trinity River Authority of Texas to construct the Bear Creek Interceptor Segment 09BC-1, Phase 2 Project for the Central Regional Wastewater System. Construction is in progress near your neighborhood.
WHY: This project will replace the existing pipeline infrastructure that is currently located in the same corridor to improve overall system service.
WHERE: The map above is the approximate location of the Bear Creek Interceptor Segment 09BC-1, Phase 2 construction project. Construction access will occur along the project limits, as well as from Old Mill Run to access the western limits of the construction.
WHEN THE WORK WILL TAKE PLACE: Construction will occur in phases over the next two years. The majority of the work will occur during normal work hours (7AM – 7PM, Monday through Friday). The project is expected to be completed by the end of 2023. Weather and unforeseen events may cause delays.
WHAT YOU MAY SEE: There will be construction activity related to installing pipe, and there will be heavy equipment and industrial lighting used on the project. Expect temporary trail closures to ensure safety.
WHAT YOU MAY HEAR: The sound of pumps, generators and heavy equipment may be heard intermittently.
WHAT YOU WILL SMELL: There may be occasional odors associated with the project as we make connections to an existing pipeline and divert wastewater to a new pipeline.
SAFETY NOTE: Be aware of fenced-off construction areas and watch for signage. Stay away from construction, storage sites and equipment. If you see something unusual or unsafe, please let us know immediately.
---
Got Questions, call TRA at 817.493.5740