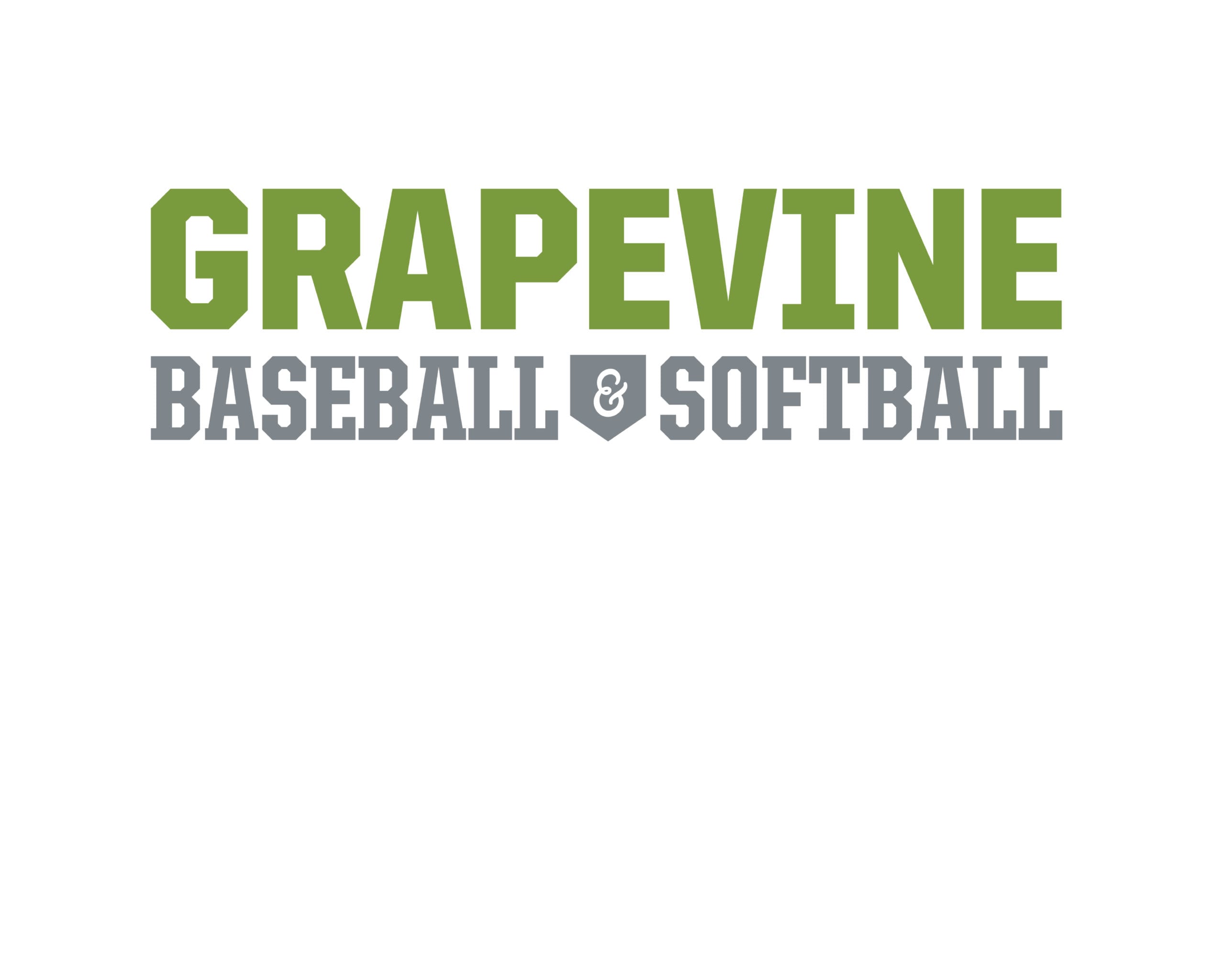 Grapevine Baseball & Softball
We've proudly offer Youth Baseball and Softball in Grapevine for over 40 years. Find and register for leagues, today!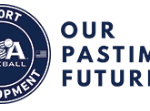 Grapevine Baseball & Softball (GBS) provides quality baseball and softball programs for boys and girls ages 3-18 for the Grapevine community. Youth baseball and softball have been offered to residents of Grapevine and nearby cities for nearly 40 years.
Grapevine Baseball & Softball relies on volunteers as division commissioners, coaches, and assistant coaches as well as team parents to help in the dugouts and with team communication. If you wish to volunteer in the GBS program, register as a volunteer during league registration.
The recreational level of play will always be our top priority for the Grapevine Baseball & Softball program in Grapevine.
---
Current COVID Protocols for GBS

All spectators must wear a face mask or face covering at all times. Those who do not will be asked to leave the facility if they do not comply
No high fives or handshakes between players during or post-game
There needs to be socially distancing in the bleacher – if not, we will be forced to clear the bleachers if needed
Teams entering and exiting fields

Players and coaches must wear face masks while waiting to enter the field and when they are exiting the field
Teams should allow previous team to completely exit the field/dugout prior to entering the field

Teams are to remove all of their items from the dugouts and pick up their trash
No sharing equipment or water bottles
No sunflower seeds, spitting or chewing by teams or spectators
Dugouts are regularly sanitized and hand sanitizer stations are provided in each dugout
We are excited to see you all back on the field this Fall! Registration will run June-July and the season will begin September 12.
Can't be at the game? Games can be streamed LIVE at MuscoVision by subscribing (1-30 day options are available)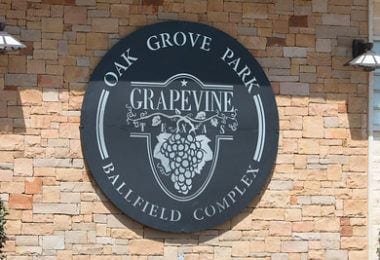 Getting to Oak Grove Ballfield Complex is Easy.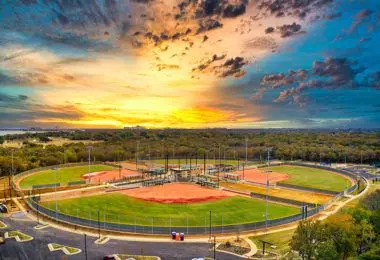 Come out and enjoy our newly renovated softball complex!
League Schedules: Due to COVID-19 the Spring 2020 GBS season has been cancelled
National League Recreation Schedule: schedule for National GBS teams for Blastball, T-Ball, Coach Pitch and Mustang divisions
American Leauge Interlock Schedule: The American League schedule is the interlock team schedule for the advanced American teams for Coach Pitch, Mustang, Bronco, Pony baseball divisions that interlock with surrounding cities.
TEBA Baseball Schedule: Grapevine Premier is the city's league representative in the Texas Elite Baseball Association (TEBA) league. The league schedule will include a full schedule for the Grapevine Premier teams and surrounding organizations who participate in TEBA.
Rec Softball Schedule: The rec Softball League schedule is the schedule for the DFW Mid-Cities Softball Interlock. The interlock is a recreation-level organization representing girls' fast-pitch softball teams from Grapevine, Southlake, Haslet, Coppell, City of Roanoke and Flower Mound.
Table Description
Fall 2020 Baseball & Softball Divisions
Divison
Aging Date
Fee
Blastball 4U
April 30, 2021
$95
Baseball T-Ball 5-6U
April 30, 2021
$130
Baseball Coach Pitch 7-8U
April 30, 2021
$150
Baseball Mustang 9U-10U
April 30, 2021
$165
Baseball Bronco 11U-12U
April 30, 2021
$165
Baseball Pony 13-14U
April 30, 2021
$165
Baseball Colt/Varsity 18U
April 30, 2021
$175
Softball 4-6U
December 31, 2019
$115
Softball 7-8U
December 31, 2019
$130
Softball 9-10U
December 31, 2019
$150
Softball 11-12U
December 31, 2019
$150
Softball 13-15U
December 31, 2019
$150
Table Description
Levels Of Play
Level
National
American
All Star
Premier
Competitive Level
Recreational
Recreational Single A
Advanced Single A
AA or AAA
How are teams formed
Draft
Tryouts + Draft
Tryouts
Tryouts
Practice Formats
Field / Optional Hitting
Field and Hitting
Field and Hitting
Field, Hitting, Private
Games
1-2 / Week
1-2 / Week
3+ / Week
2+ / Week
Game Schedule Format
1 per day (DH for older boys)
Double Headers
Tournaments
Double Headers TEBA League
Tournaments
None
Optional
Mandatory
Optional
Number of Tournaments
0
0-2 (Rec Only)
3-5 (Rec Only)
Fall Season
Sept-Nov
Sept-Nov
n/a
varies per team
Spring Season
Mar-May
Mar-May
End of May-End of June
Feb-July
Commitment
Recreational
Competitive; Interlock with area associations; Advanced Situations and Skill Development
Competitive; All-star Tournaments Advanced Situations and Skill Development
Competitive; Serious about baseball; Advanced Strategy, Skills, Development; Additional work outside of team practice
Average Player Cost
$95-$175 per season
$130-$165 per season
$150-$300 per season
$750 per season