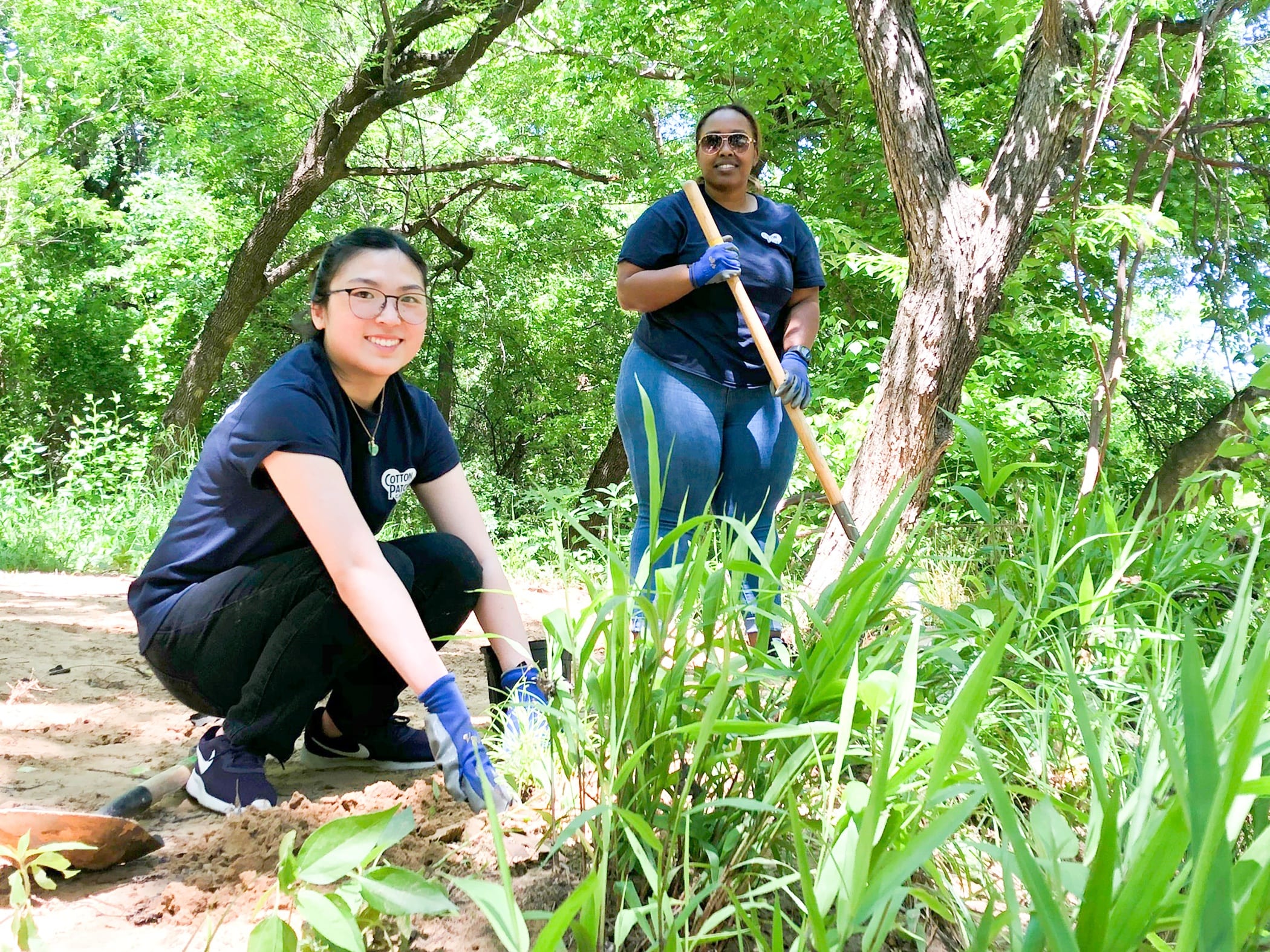 Volunteering in Grapevine: How to Get Involved in Your Community
January 01, 2020
Did you know that according to the Mayo Clinic, volunteering has many health benefits? They include reducing the risk of depression, assisting with physical fitness and reducing stress all as potential life improvements with volunteering. Grapevine Parks and Recreation has many exciting ways for you to get involved, not just in our parks, but with your neighbors as well. You'll make new friends and improve the community where you live, play and work. Take a look at out Volunteer Opportunities page, we're sure you'll find a place to jump in with us! 
Find ways to help with assisting a local senior adult in our SeniorMovers Program. This program assists Grapevine's residents aged 55 and better with transportation to and from routine medical and dental appointments. Teresa Johnston, a volunteer with the program said, "I love volunteering with SeniorMovers. Hearing the stories of the ladies is a delight. I consider them part of my family."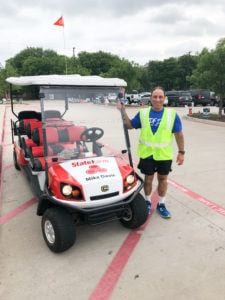 Additionally, The REC of Grapevine is looking for volunteers to drive our golf cart shuttle, The REC Express. This opportunity is easy and flexible. Drivers can sign up for two or three hour shifts, helping members get to The REC front doors. 
Our Community Events Division has many entertaining events scheduled for this year. The Mother Son Date Night, happening March 6 and 7 is Star Wars themed and could always use volunteers. Annual events like this one are highly anticipated; tickets usually sell out within hours! We need volunteers, ages 14 and older, to host fun activities like karaoke, crafts, photo-booth, food service, and face painting at this Star Wars soiree. 
We have an awesome experience travelling back to prehistoric Grapevine with the Jurassic Gardens dinosaur exhibit at the Botanical Gardens, March 21 – April 5. Volunteers will welcome guests, assist in educational "dino digs," and enhance the exhibit experience through hosting dinosaur inspired activities. If you're interested in attending, don't forget to get your tickets starting March 1.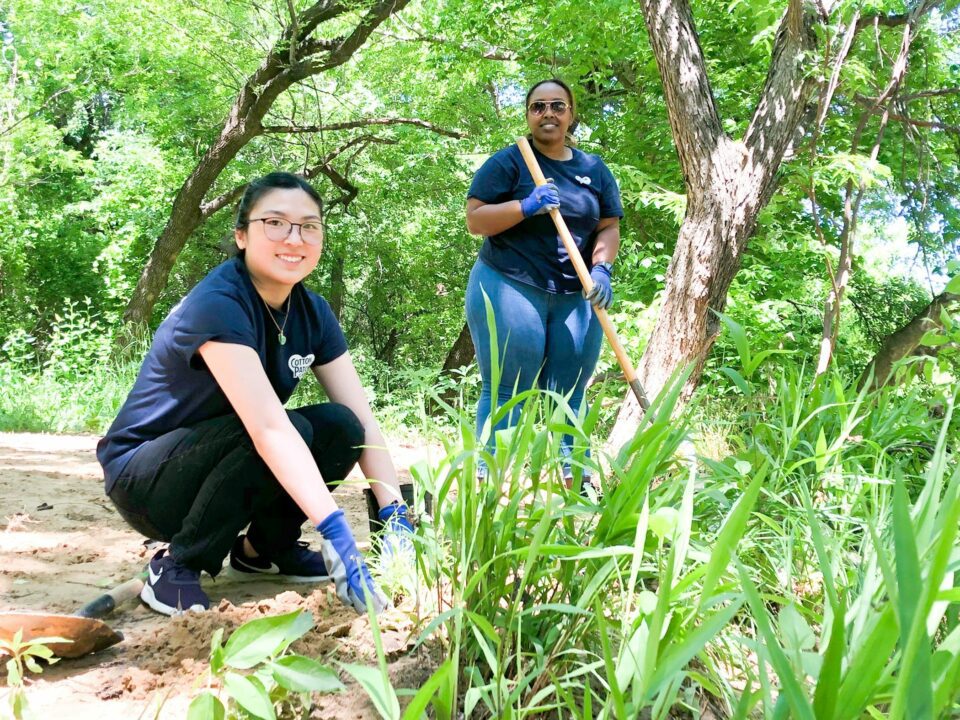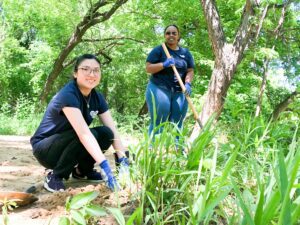 Keep Grapevine Beautiful (KGVB), a non-profit partner with the department, hosts several outdoor events throughout the year. KGVB champions events that help improve the appearance and ecological function of our parks. They help preserve natural habitats, protect water quality, and attract visitors. Happy to Help Saturdays are an example of these dynamic events that take place on the fourth Saturday of the month. Volunteers of all ages and abilities are invited to participate. Projects may include painting, planting, removal of invasive plants and litter pickup. Just a few hours' work makes a big difference. Upcoming 2020 Happy to Help dates are: February 22, March 28, April 25 (Held in conjunction with The Don't mess with Texas® Trash-Off), June 27, July 25, August 22, and September 26 (Held in conjunction with Fall Sweep).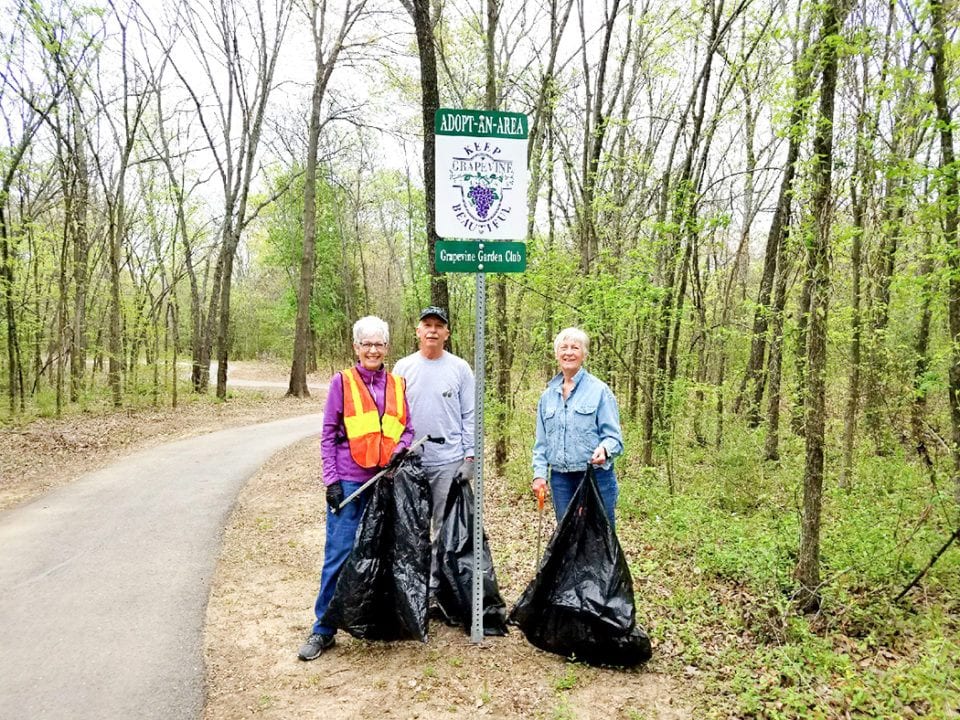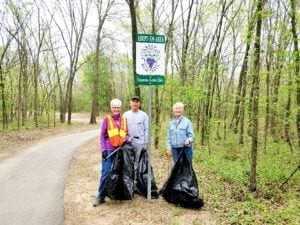 The Adopt-An-Area Program allows businesses, groups and individuals to participate in litter pick up a minimum of six times per calendar year in a small area they choose to "adopt,"or sponsor. This program requires a two-year commitment and includes a roadside sign in the adopter's area, recognizing their dedication to the beauty of their community. 
Your Contributions
Another way to be involved is through financial contributions. As a 501(c)3, Keep Grapevine Beautiful plays a key role in the care of our local natural environment and engaging individuals, community groups and corporations on a daily basis to assist Grapevine Parks and Recreation in maintaining the city. Your donation is tax-free and will provide valuable resources that can contribute to the purchase of supplies, plant material, trees and other items. 
Research shows you'll feel happier and healthier by volunteering in your local community. So, bring your friends along and serve your city. Find the right fit by going to gograpevine.com/volunteer. You'll be glad you did!
– Grapevine Volunteer Services