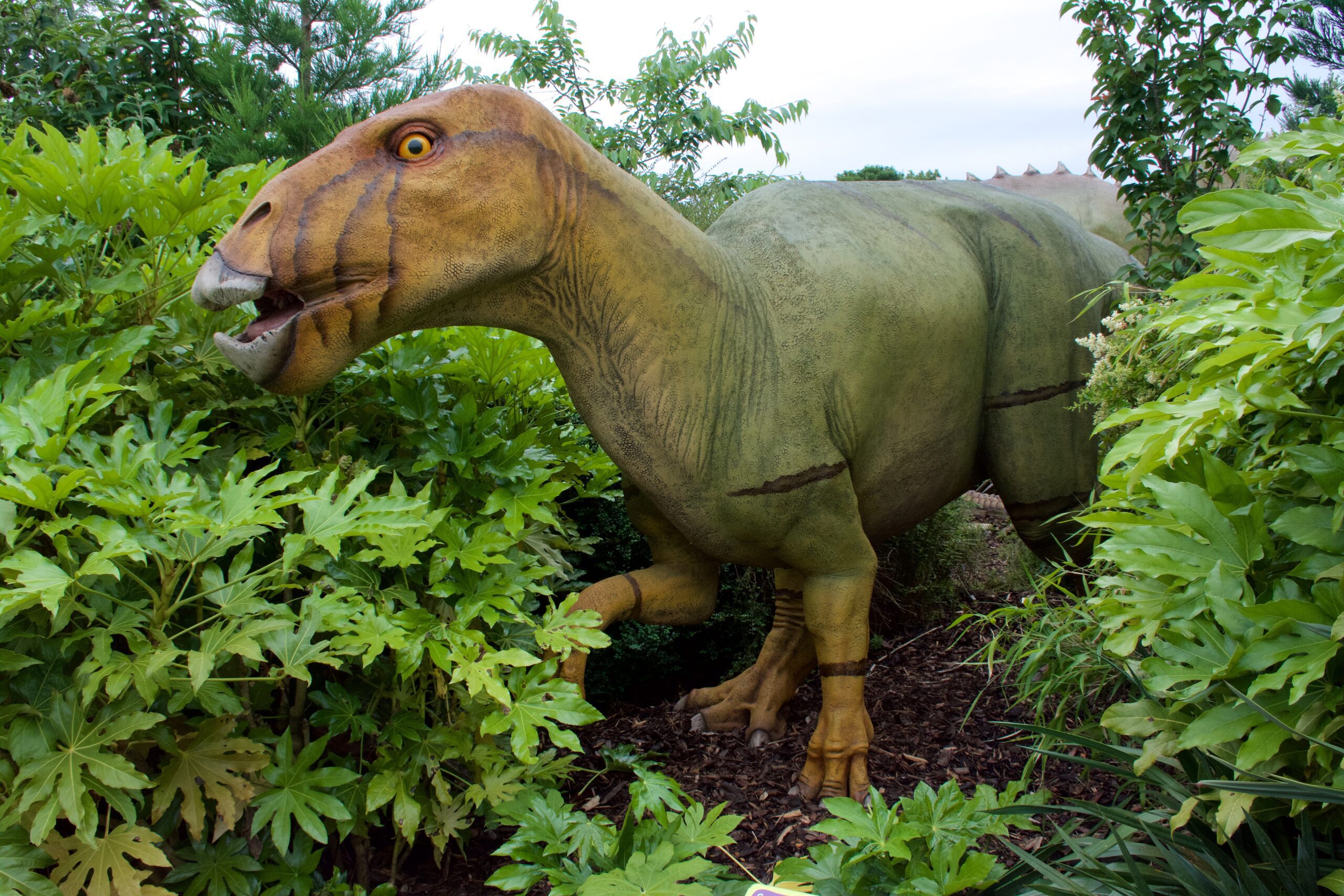 The Dinos Return with an Even Bigger Bite at Jurassic Gardens!
February 02, 2020
The Dinosaurs are returning to The Grapevine Botanical Gardens this spring with an even bigger bite than ever before! Jurassic Gardens is a full immersive pre-historic experience for the whole family to LEARN, DIG & EXPLORE the museum-quality exhibit all themed around larger-than-life dinosaurs. The Grapevine Parks and Recreation team produces a sixteen-day exhibit that not only provides the best place for both young & old to "geek out" on all things dinosaur and channel their inner John Hammond, but also set the stage to educate the community and those in the surrounding cities about the prehistoric creatures that once roamed our very own backyards.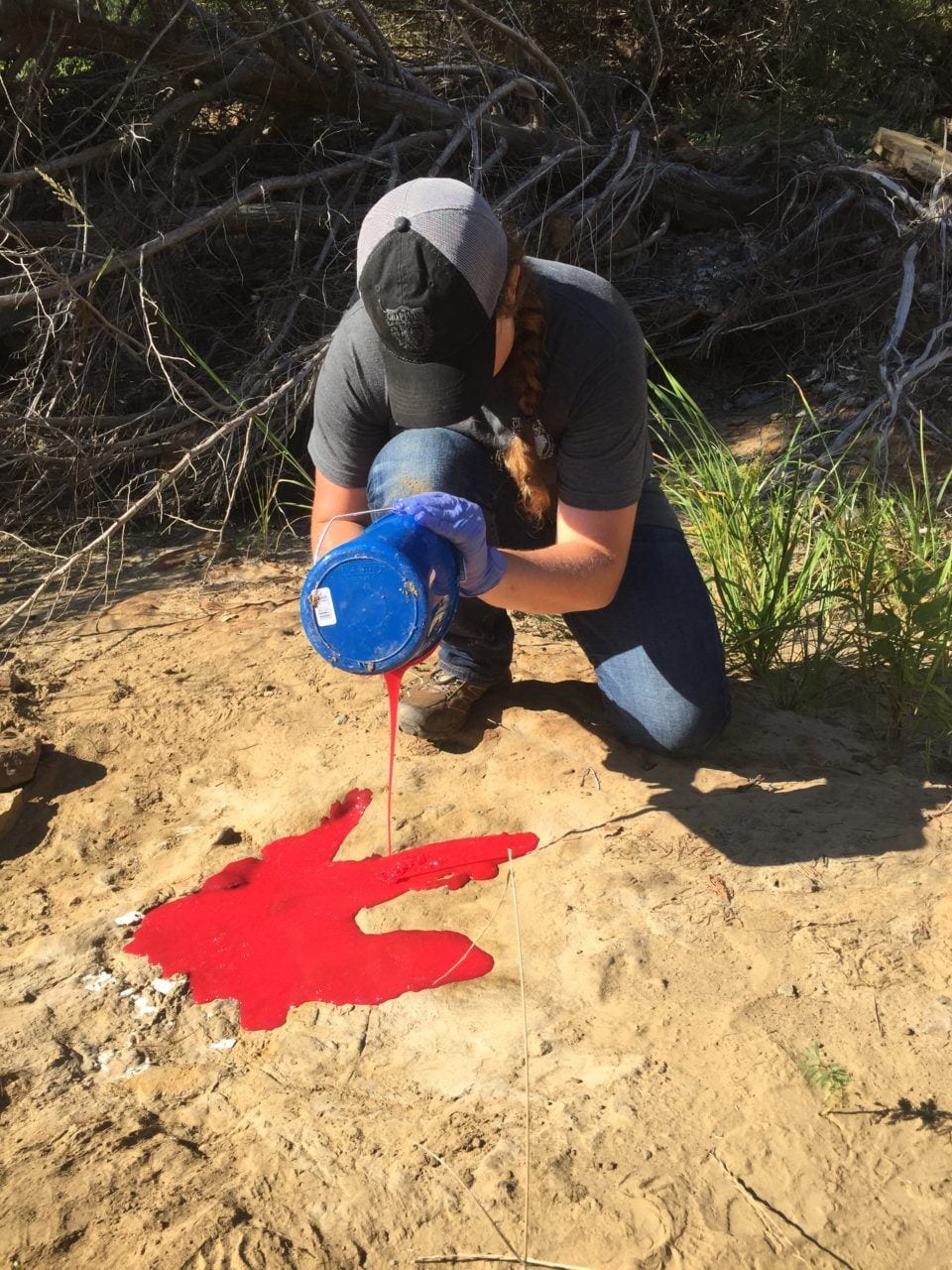 Let's talk the history of it all. After intense rains in the spring of 2015, fossilized tracks were uncovered by flood waters. Similar to tracks discovered in the 1980's, 1990's and early 2000's, these tracks were important to preserve. The 2015 trackways were extremely rare and scientifically important. A team of students from Southern Methodist University (SMU), a Research Affiliate at the Perot Museum of Nature and Science, and staff from Grapevine Parks and Recreation took molds of these tracks for future scientific study and to begin a dialogue about how to best use these historically and regionally significant findings as educational tools for paleontologists, local school districts and dinosaur enthusiasts.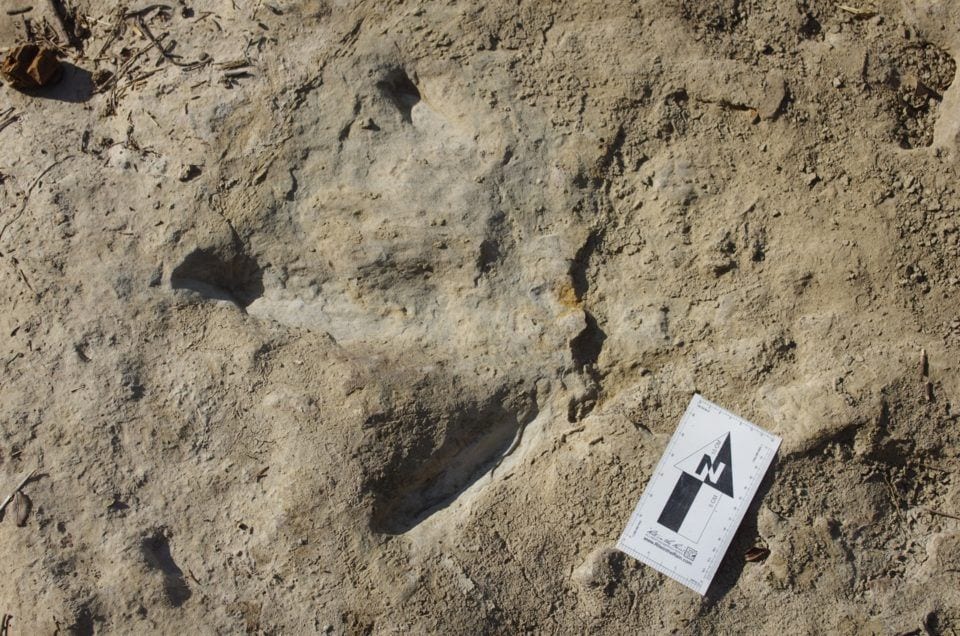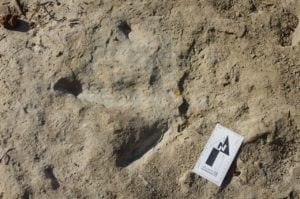 Many of the rocks surrounding Grapevine Lake are from the Late Cretaceous period. The rocks belong to a division known as the Woodbine Formation, where many famous fossils from the Dallas-Fort Worth area have been located. In 2015 and years following, Hadrosaur fossils were found belonging to a species called Protohadros, which was discovered in nearby Flower Mound, and most recently in Grapevine. A fossilized femur bone of a juvenile Protohadros is currently on display in Grapevine's City Hall and will make the journey to join the 9 foot tall, 23' long animatronic version on display this spring alongside 15 other dinosaurs, a dig pit, educational displays, special activities, replica tracks made from molds and more during the exhibit. Jurassic Gardens will even host the king himself this year. No, not Elvisaurus, but the most famous meat eater of all time – Tyrannosaurus Rex!
Jurassic Gardens opens Saturday, March 21 with life-size animatronic dinosaurs, themed activities, special night event exhibition hours with Dinos After Dark and all-new dinosaur encounters taking place on weekends! Tickets will go on sale Sunday, March 1 at gograpevine.com and will also be available at the exhibit entrance gate. Don't miss seeing these creatures before they go extinct from the gardens on Saturday, April 5!