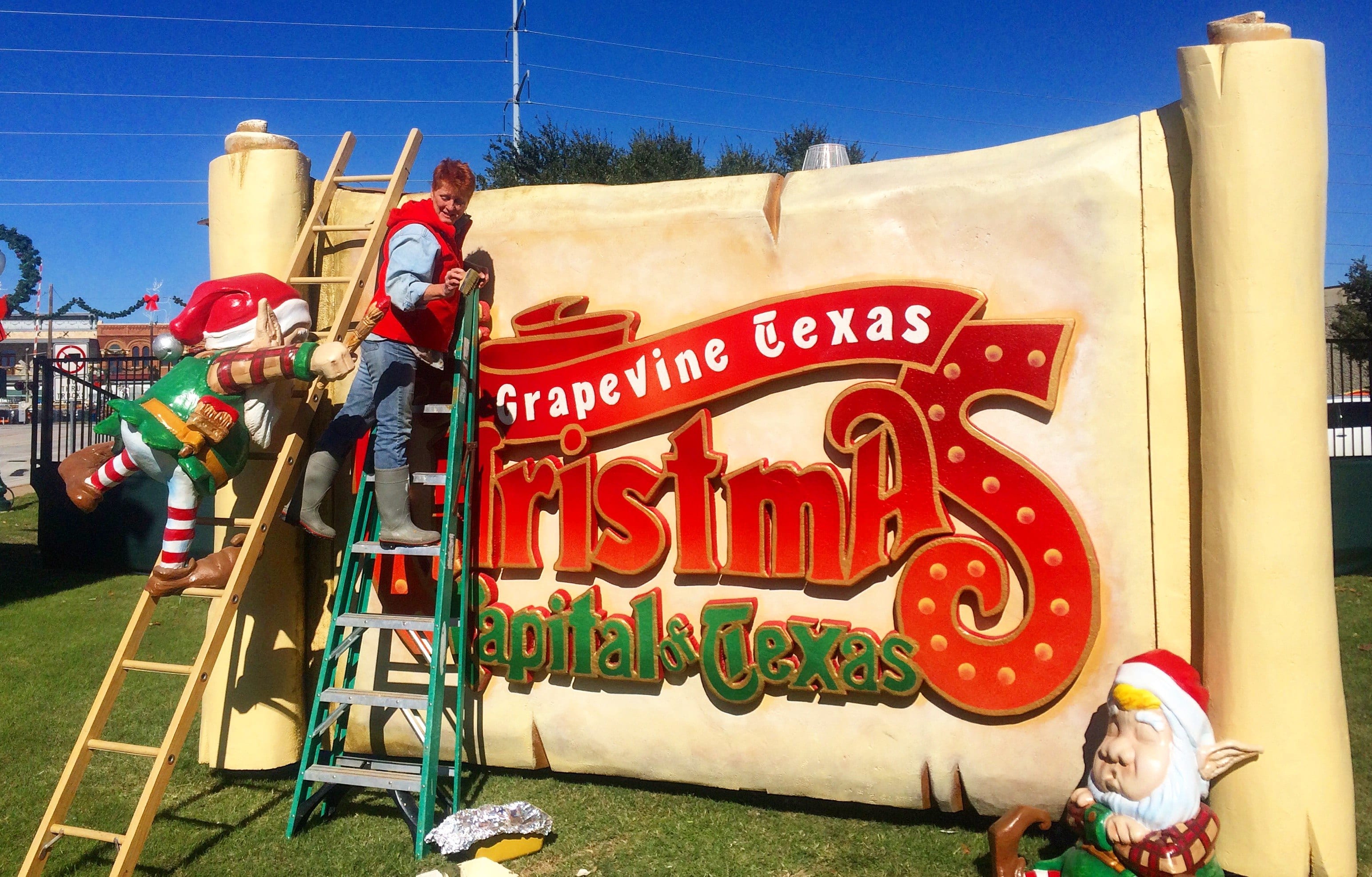 The Crew Behind a Magical Christmas in Downtown Grapevine
November 11, 2019
It's the most wonderful time of the year, and here in Grapevine we make sure that our City looks as warm on the outside as you feel on the inside! Did you know that Grapevine is THE Christmas Capital of Texas®? No really, it's officially official and has been recognized by the State Senate. Obviously, you don't become recognized state wide as THE Christmas Capital of Texas without committing year-round to this magical time of year! We take great pride in our earned title, and commit 12 months a year in making sure that Main Street is properly equipped to dazzle and delight! Main Street is completely transformed into a Winter Wonderland during the holidays! Twinkling lights, festive animations, live entertainment, rich décor, delicious goodies, and even Jolly Old St. Nick himself, make Main Street Grapevine the most magical place to soak up all of the Christmas joy during the holidays!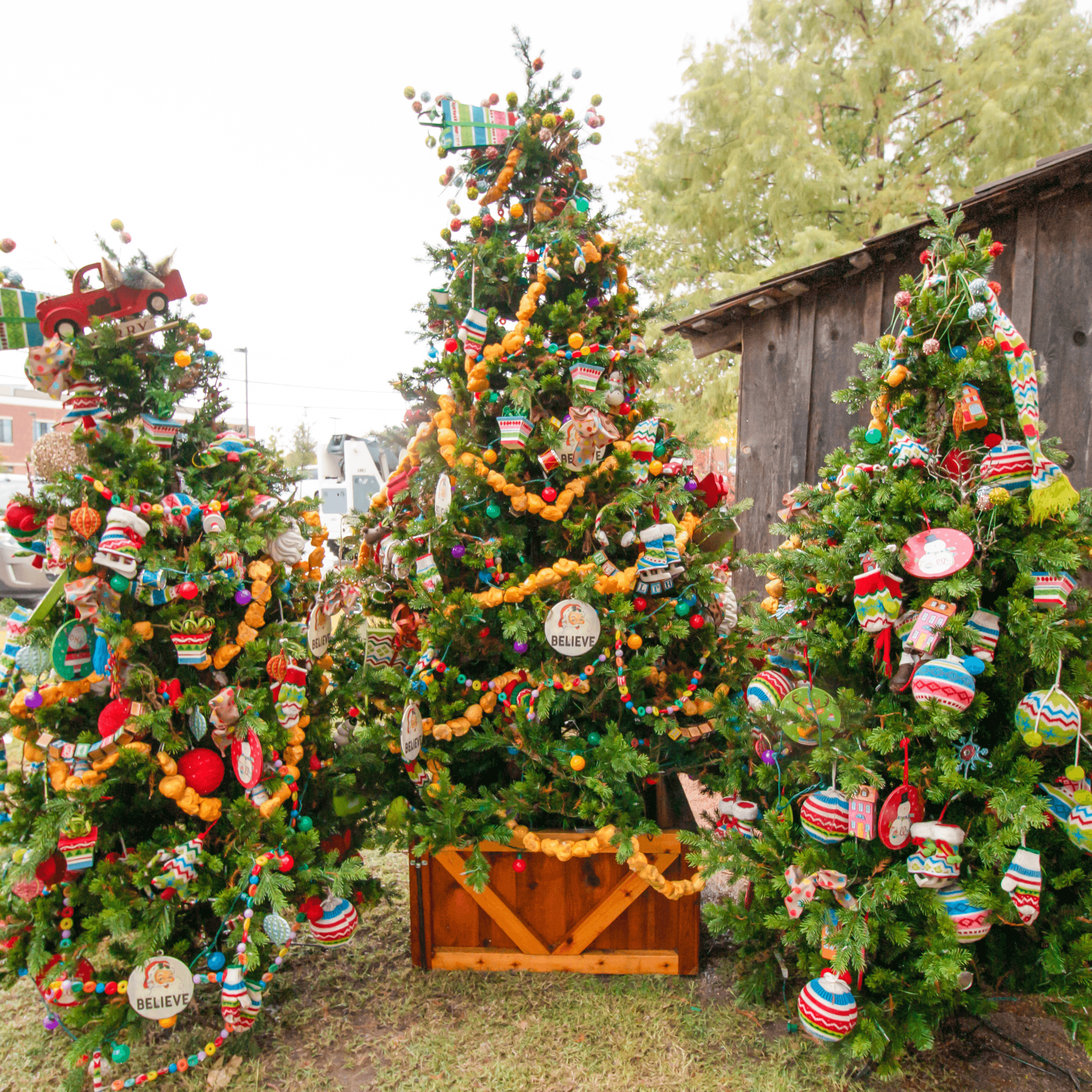 As you would expect, it is no small feat to transform Main Street and represent the great state of Texas as the Christmas Capital. Just like Santa's helpers at the North Pole, our Main Street "Elves" work day-in-and-day-out improving, building, and designing the Main Street Wonderland! Even as the hustle and bustle of the Holidays are in full swing, our work never stops. If there is something displayed that could be better, you better believe that we will be working on it throughout the night to ensure that it is ready for your enjoyment the next day! From tweaking, adding on, and even testing out prototypes, if there is room for improvement (and there always is), there is more work to be done!
The actual setup each year begins in mid-October. A team of Grapevine employees and a few contractors are responsible for hanging over ONE MILLION lights in Downtown Grapevine! While our backgrounds and job descriptions don't exactly include hanging Christmas lights, creating animated features or even programming Christmas shows, it's something we look forward to every year. Installing over a million lights, hundreds of items of Christmas décor, multiple Christmas Trees, including a 30-foot-tall Singing Christmas Tree, is no easy task, but we're happy to do it. The dates change each year depending on what date Thanksgiving lands on, but each year we have about 40 days, give or take a few, to completely dress up ALL of Main Street before Grapevine's holiday kick-off event, Carol of Lights happening this year in a couple short weeks on Monday, November 25. Obviously, this is not a lot of time, so we sometimes even work around the clock to guarantee that all is setup and ready to dazzle and impress the audience when it's showtime. In fact, during this short window, you may see us before the sun comes up AND well after the sun has set.
We are always looking for ways to improve, adapt, and evolve when it comes to Christmas décor and lights! Last year, we added an entire light show on our very own Grapevine City Hall! Completely covered in lights, City Hall's extensive Light Show Spectacular is impossible to miss and has already become a major staple on Main Street for the holiday season. This year, we've added a few surprises and are also bringing back a favorite for so many of you, The Singing Tree! The Singing Tree was one of our very first animated features on Main Street, but taken down a few years back as we added more updated attractions. However, after receiving so many requests to bring it back, we are proud to say that the famous Singing Tree will be making its comeback THIS year!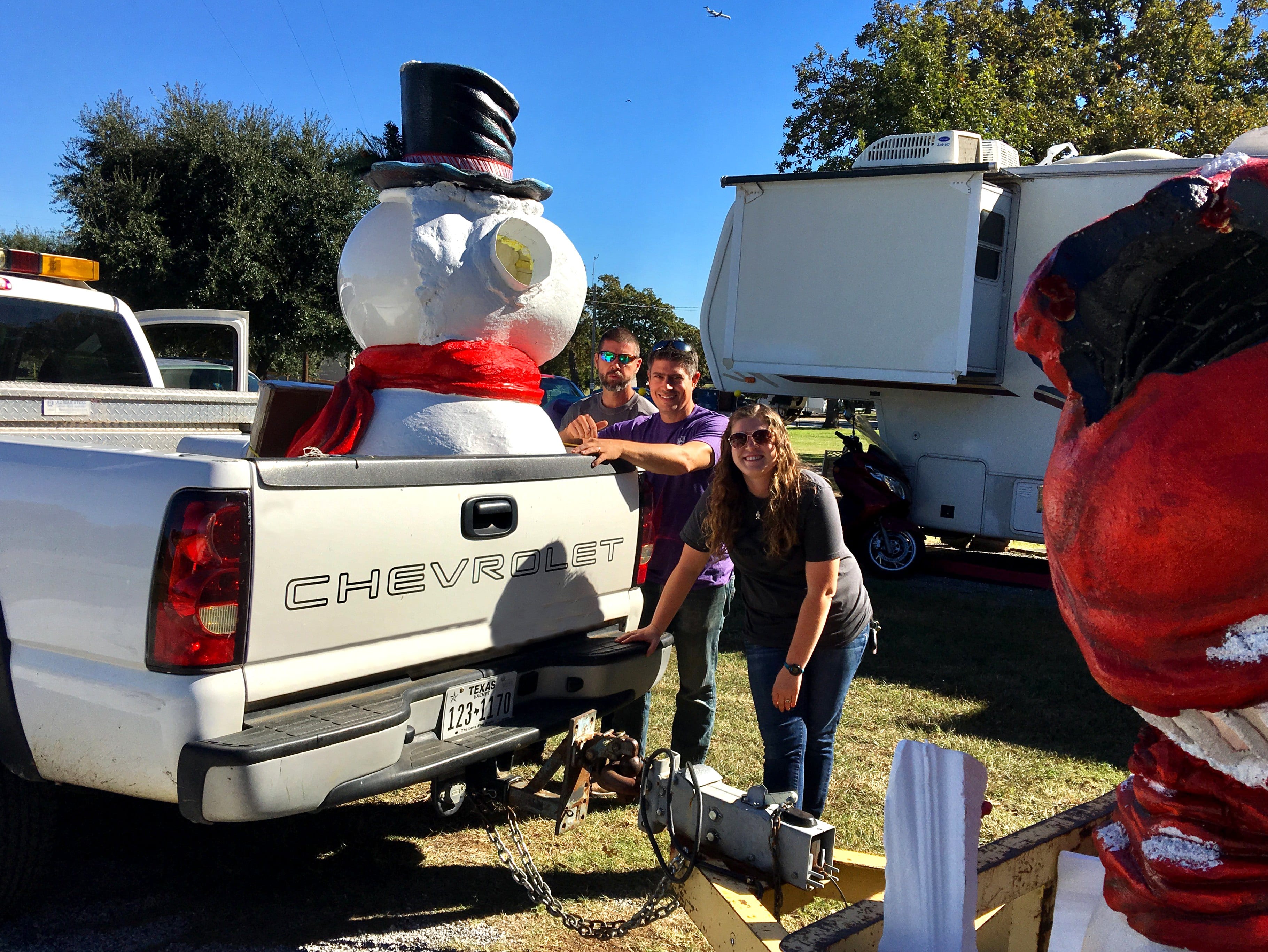 While we love creating new things for this time of year, a lot of what we plan for and create actually doesn't even make the cut. Around 30% of what we plan for all year, and take the time to develop and create, doesn't make the final cut. There are many reasons for this. Sometimes it's all about the flow of where the attractions are set up. We pay very close attention to what patrons' desire for the holiday season, and we never want to add something that may detract or clutter the moments and entertainment on Main Street. We want for all of our attractions and décor to live in harmony and to flow together as smoothly as possible. So, if something doesn't really fit in an area that already has something going on, we try to relocate it to a place that makes more sense, or we remove it altogether.
At the heart of it all, we take great pride in building our Christmas Wonderland each year, and it brings us a lot of joy knowing that we might play a small role in bringing patrons that Christmas feeling each year. We love that Christmas in Grapevine has become a holiday family tradition for so many. Knowing that we brightened your holidays, makes it all worth it for us. We hope it brings a smile to your face and joy to your heart! Merry Christmas and we will see you on Main Street in Downtown Grapevine!
– Grapevine Parks & Maintenance Crew