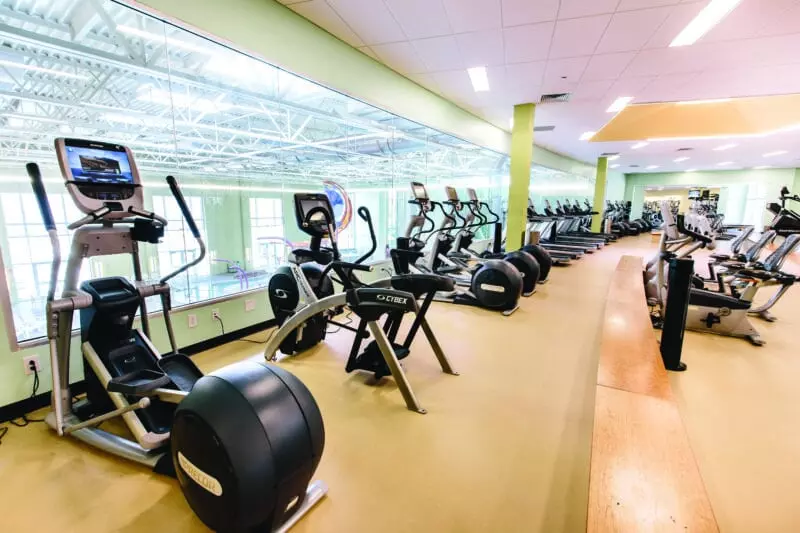 New Year, New You: How To Accomplish Your Goals
January 01, 2020
As the new year approaches, those inevitable resolutions begin building in our heads. As cliché as it seems, we all evaluate the previous year in some way and look for ways to grow and improve. For me, staying active and exercising on a consistent basis has been such a struggle. With a growing family, a busy schedule, and a newly acquired Disney+ subscription, it has been harder than ever to get up and take care of myself. Luckily, The REC of Grapevine has made it easy for me to accomplish my goals of staying healthy. With so many classes to choose from throughout the day, it has never been more convenient keep my goals in sight!
The REC offers everything, from "Candlelight Yin Yoga Plus," promoting your meditative state to "Kick HIIT," a high-intensity cardio-kickboxing class. Whatever you are looking for to get your health on track, The REC of Grapevine has it. It even offers "Coleman Cross Training" which is designed to challenge your body in every way possible. Having trouble deciding which class to take? Try out their "Flex Pass." This gives you access to most of the adult fitness classes offered at The REC, for $75 per month.
Every year, I get anxious about taking control of my health. Before 2020, I was already brainstorming how to make improvements, and how I'll be in better shape than I was the previous year. However, life gets in the way and I tend to lose focus of my goals, falling back into unhealthy routines. Sound familiar?
Well, this year WILL be different! Here are five steps that will help you achieve your goals for the new year.
1. Visualize It Happening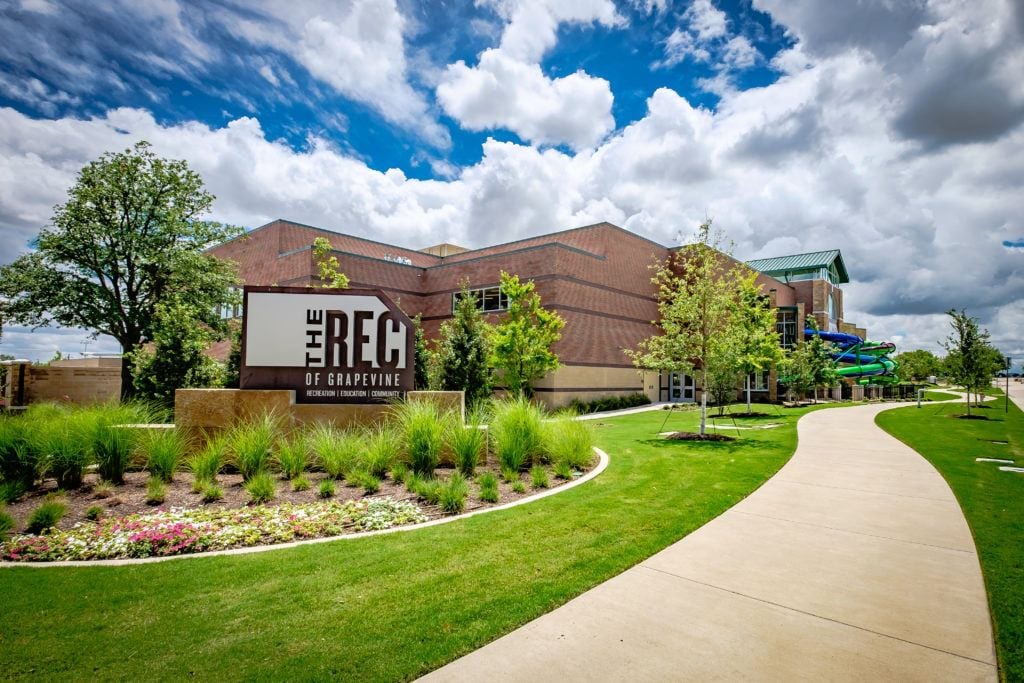 This step will be skipped by many people, but is important. We dodge this one because it sounds hokey, pointless, and requires us to break down fears of failure and self-consciousness. You have to believe in yourself, and if you don't, fake it 'till you make it. That's right, pretend you're stronger than you are, and soon you will prove your confidence mindset right. Take a moment and meditate on your future. See what you want and get excited for the journey you're beginning. This is a great time to start a journal or, at the very least, write down your milestones like "set goals," or "took a step" on a calendar. The mind is a powerful thing.
2. Write It down
Write down three steps you must take to meet your goals. Getting it out of your head is already a big step. Planning and writing down are scientifically documented to immediately make you more motivated and driven to reach your goals. Don't type it into a note on your phone, dictate it into a voice memo or any technologically linked system. Grab your pen and paper. I've also found that a dry erase marker on a bathroom mirror can be incredibly effective. I see it every day and it stays present in my mind. The REC of Grapevine offers an awesome log book which makes it easier to write down goals and accomplishments. It also helps you keep track of and plan ahead all of your weekly workouts. This month if you renew your membership or purchase a new membership, you can choose a free gift, between a Fitness Log Book or a REC water bottle. This offer will only last through January, so be sure to sign up soon.
3. Tell Someone
I get a little bit more fired up every time I tell people I'm going to do something. I work under a healthy amount of pressure. Having accountability and eyes on my projects pushes me in the right direction. If having accountability works for you, shout your goals from the rooftops! Take a chance and be brave. If it scares you to shout, find a trustworthy person who supports you. Tell only them and see how it feels – a little scary AND a little invigorating.
4. Take a Step
It's time to move. Whether it's a big step, a baby step, or a half-step, just do SOMETHING to take charge of your dream, reach your goals, and then celebrate! This could be signing up for a membership at The REC of Grapevine, visiting one of the many classes it offers, or even just asking someone how you can volunteer in Grapevine. It doesn't matter what your goals are, just take one step forward.
5. Celebrate
You don't have to reach the very top of your 'goal mountain' to have a little celebration. Simply deciding on a goal is big, making a plan is huge, and taking the first step is a MAJOR cause for celebration. When you allow yourself to get excited and proud, it makes the challenges so much easier to take on. Your celebration doesn't have to be extravagant. Do a dance, take a walk, have a Netflix marathon – whatever gives you some piece of joy.
Now, there will be roadblocks and frustrations. You'll think "why am I doing this?" Before growth, comes conflict and change. There is a whole other piece of your life waiting on the other side of that seemingly impossible mountain. When you hit those setbacks, take a look at the journal or calendar you've been jotting in and see how far you've come from day one. Let it build you up and help keep you moving. Acknowledge the fear, swallow the fear, and take another step.
So, there it is, my non-professional, totally objective, pep talk to accomplish your goals this new year. It starts with a goal, but it begins with one small step. Now, get to steppin'!
– Citizen of Grapevine