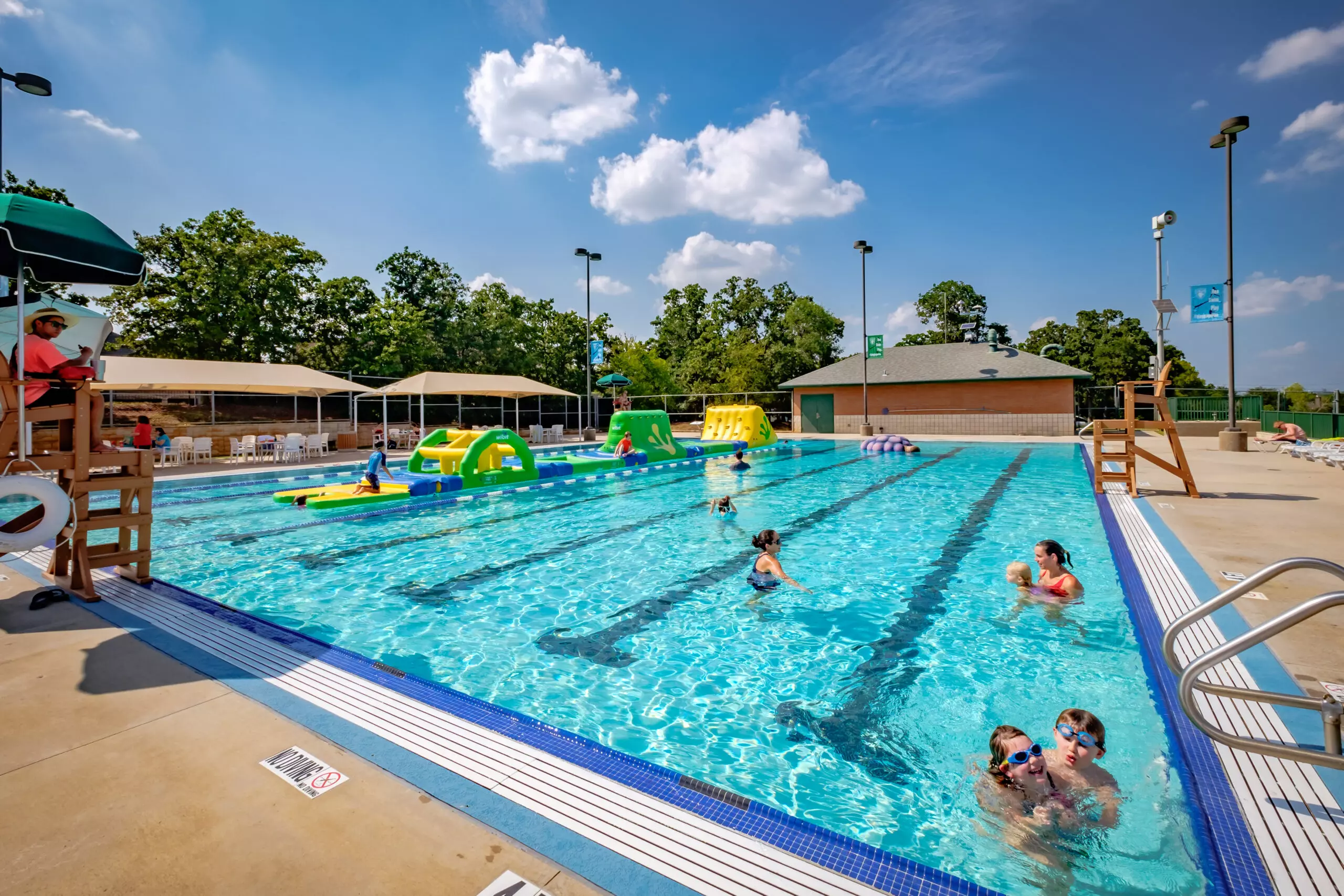 Make a Splash in Grapevine This Season
May 05, 2021
The weather is finally warming up, and pool season is right around the corner! Summer is an exciting time, and we invite you to plan your next family adventure with us and take advantage of your local amenities.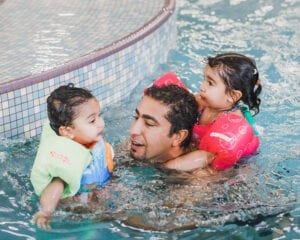 May is National Water Safety Month, and Grapevine Aquatics wants to make sure you know how to keep yourself and your family safe around the water. Whether it be at the lake, your neighborhood pool, or a vacation to the beach, there are steps you can take to ensure you're prepared for the safest aquatic experience.
Step 1 –Always designate a water watcher, someone whose sole focus is on who is in the water. Even when a lifeguard is on the stand, parental supervision is a must. Kids should learn to never get in the water unless an adult is watching and identify the lifeguards. Many drownings happen in crowded pools with lots of people around. If they see something, they should say something. It could save a life!
Step 2 – If you or your child is a weak swimmer, make sure you wear a properly fitted U.S. Coast Guard-approved lifejacket. These are easily identified by looking at the label.
The life jacket label will indicate the size and weight of the intended user. Make sure the wearer is within these ranges. Verify that the label states it is "Coast Guard approved." Make sure you can buckle all the straps and zip all the zippers. Lastly, have the wearer lift their arms overhead and gently lift them by the top of the arm openings. If the jacket rides up above their ears, it's too big. IF the straps or zippers don't close, the jacket is too small.
Step 3 – Learn CPR! Cardiopulmonary resuscitation is an essential lifesaving skill. Being trained in CPR could help you sustain a life while waiting on emergency medical services to arrive. When a drowning has occurred, seconds become critical. If you would like to register for a class, check out The American Heart Association or The American Red Cross to see what is offered in your area.
Grapevine pools open on Friday, May 28, just in time for Memorial Day weekend. Pack a lunch and bring the family to Pleasant Glade Pool to test your skills on our in-water obstacle course, or hit up the concession stand at Dove Waterpark for hot, fresh pizza and a cold snow cone. Season passes are available for purchase and give you access to both pools all summer long. Bring the whole family for a day of fun, and don't forget the sunscreen!
If you're looking to get your young swimmer ready for a summer full of fun days at the pool or lake – we have a class for you! Grapevine Aquatics offers lessons through our Learn to Swim program for all ages and skill levels. We even have a new category this summer called Water Wailers for those little ones who are fearful of the water. Our instructors will help them see that playing in the pool can be fun while staying safe. We are also rolling out group adult swim lessons this summer because it's never too late to learn how to swim, and it's an essential skill to have. If you would like to sign up for any of these classes, please visit GoGrapevine.com/Aquatics. We can't wait to see you this summer!
This article was written by Emily Marecle, Grapevine Parks & Recreation Aquatics Team.