Grapevine's Bark Park Grand Opening
September 09, 2019
There are very few things that get me, and more importantly, my kids, more excited than a bunch of puppies running around and playing! It doesn't matter the dog (big, small, long hair, short hair), they love them all! We recently got back from a family vacation where we spent the entire time at a dog park playing with strangers' dogs all day, everyday! You may be asking yourself, "who goes on vacation to a dog park?" Well, believe me… it was NOT on the itinerary at all, but the second our boys saw all the puppies at a nearby dog park, it's ALL they wanted to do!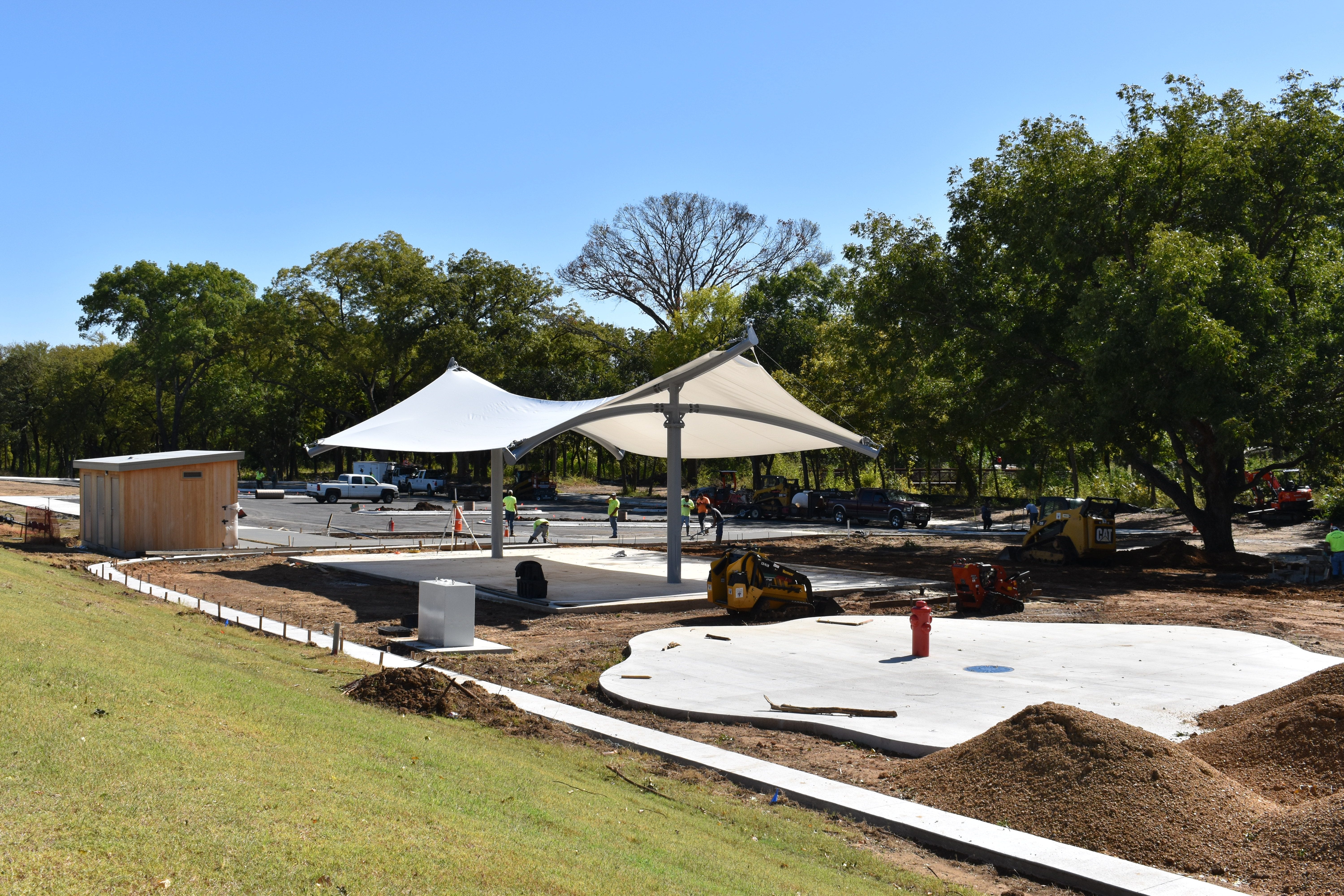 You can now see why the much-anticipated "Bark Park" Grand Opening has been circled on our calendar (at least 27 times). On Saturday, November 2 from 10:00 am to 12:00 pm at Bear Creek Park, 3230 South State Hwy 360, will be the Grand Opening of Bark Park at Bear Creek Park. If you haven't heard about this incredible park for dogs, and their friends (that's YOU), let me fill you in on what you can expect.
There will be enclosed off-leash areas (called paddocks) that can accommodate different size dogs and activities, a doggie splashpad (Sponsored by Hollywood Feed), an agility course, shade structures and an all-weather area with turf — for dogs of all sizes to enjoy! You guys, the doggie splashpad will allow for motion activation and will have various directional water jets! This is JUST what we need in this Texas heat. That will keep me entertained for HOURS… and my dog too. I know many pups will be having their next birthday parties and celebrations of all kinds at the huge rental pavilion next to the splashpad.
When all is said and done, Bark Park will total 14 acres on both sides of Bear Creek Park! Honestly, I have never heard of ANYTHING like it. I believe one of, if not the greatest gift you could give your puppy, is to bring them to this incredible park to socialize and play!
The Grand Opening event is completely FREE and open to the public. A formal ribbon-cutting ceremony will take place at 10:00 am followed by vendor booths and activities throughout the park INCLUDING PRIZE GIVEAWAYS! Hope to see you and your pup there!!
– Contributing Writer, Grapevine Citizen