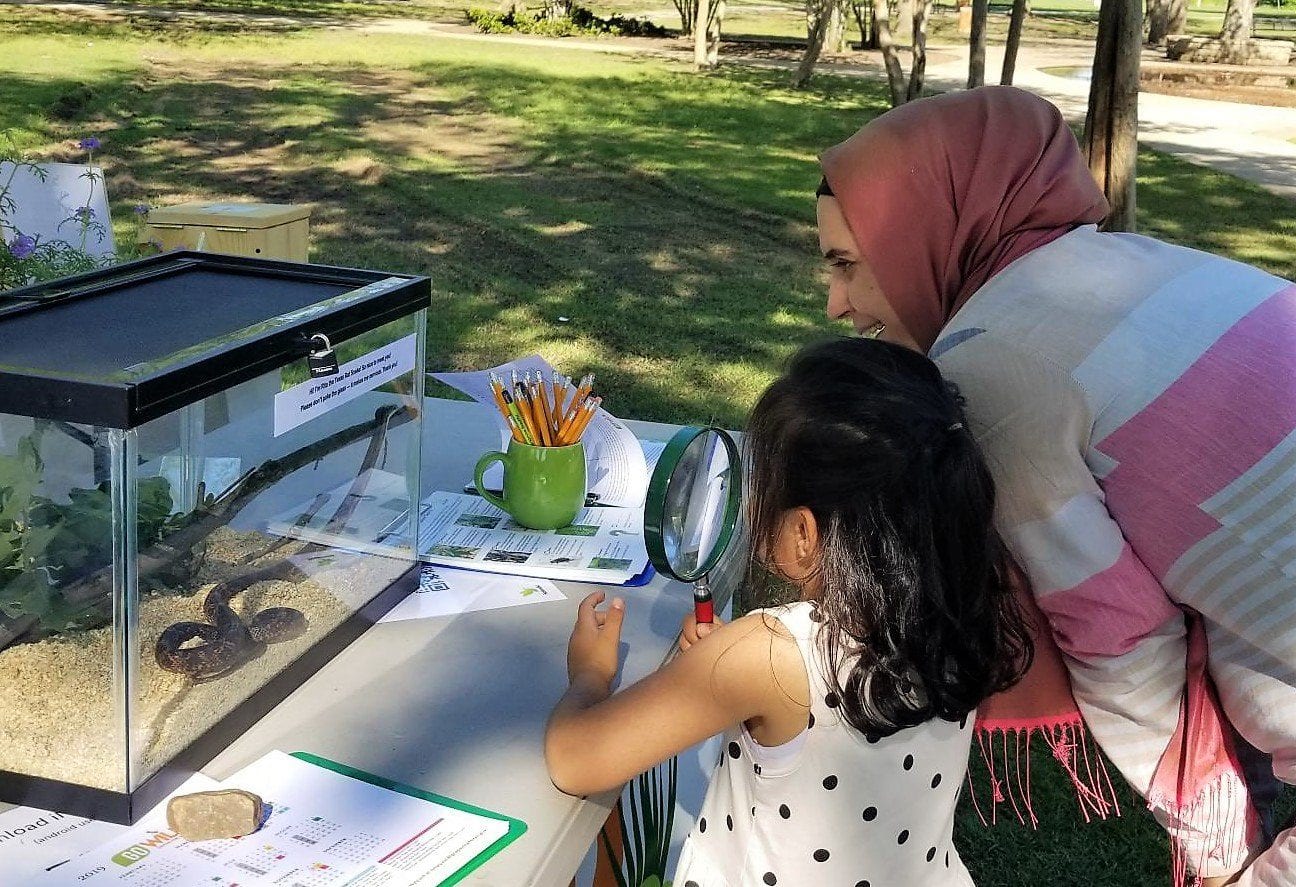 Parr Park Bioblitz
Grab your phone or camera and help us record all the plant and animal species we can find at Parr Park! Big Bear Creek, its shaded woodlands, and our new native prairie are full of life and we need your help to learn more about them. We'll use the iNaturalist app to upload photos, identify species, and share our discoveries with other scientists. Smart phones helpful but not required. All training provided.
Date: Saturday, April 11, 2020
Location: Parr Park
Time: 8:00am – 1:00pm
Ages: 6+ years
Fee: Free
Register here! (Coming soon)
Midnight Mothing and More
Grab your flashlights and come celebrate nature at night with Grapevine Parks and Recreation and Texas Parks and Wildlife! To raise awareness about the importance of moths in our ecosystem, we'll use special lamps to attract and identify moth species at stations throughout the park. We'll also listen for bats with ultrasonic detectors, search for glowing insects, learn frog calls, gaze at the stars through telescopes, and much more. All ages welcome. Registration coming soon.
Date: Friday, July 31, 2020
Location: Parr Park Pavilion and Park
Time: 9:00pm – 12:00pm