Go Wild
Have you ever heard a noise in your neighborhood and thought "I wonder what that was"? Could it be a lizard, a bird? A Frog? A Bobcat? Truth be told, it could be any of those things! Our city is home to numerous types of insects, bugs, birds, reptiles, amphibians, mammals, and more! 
Welcome to Go Wild – A program designed to bring a fun and innovative approach to outdoor education by providing hands-on experiences to educators, families, students, alike. Whether it be an exciting class field trip, a pop-up event with science and wildlife activities, or classes on nature in the area, Go Wild has something for everyone! 
Our mission is simple – to provide hands-on tools and curriculum through outdoor education, events, and experiential learning which shares knowledge with our local community about Grapevine-centric plants, wildlife, landforms, water bodies, ecosystems, and more in order to inspire a sense of environmental stewardship. We invite you to explore, enjoy, and learn about the wild side of Grapevine!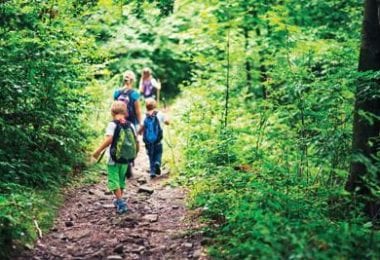 Providing patrons with interactive outdoor field investigations and classes to inspire a sense of environmental stewardship. Check out what we have to offer.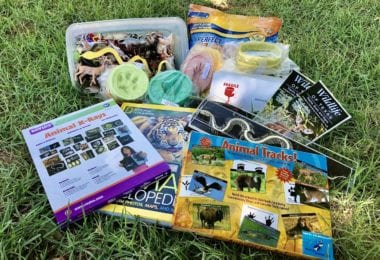 Go Wild Discovery Trunks are designed to provide classroom teachers, scout leaders, homeschool groups, and families with the hands-on resources they need to help them educate students/themselves about a variety of science and wildlife topics in the Grapevine area. Curriculum, games and various resources are provided for each trunk. It's like a field trip in a box!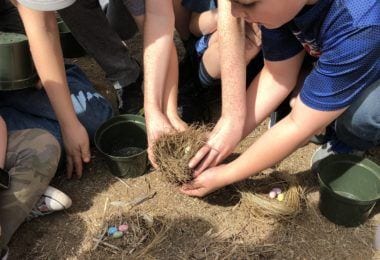 We offer fun, hands-on, low-cost, discovery trunks, outdoor programs, or virtual learning, that brings science to life, builds valuable skills, and connects kids to the natural world. These programs are offered to public and private schools, homeschool groups, and  scout groups in the area.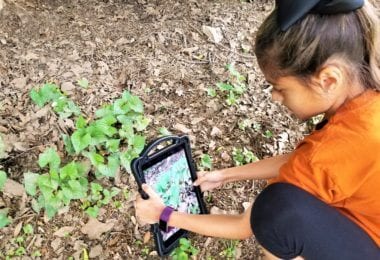 Grapevine Parks and Recreation is helping residents connect to the natural world by participating in citizen science research programs like Texas Stream Team and iNaturalists. Join us today!
Get out and enjoy nature at one of our 23 trails we have throughout the city!
Fun times with Go Wild
Fun times with Go Wild