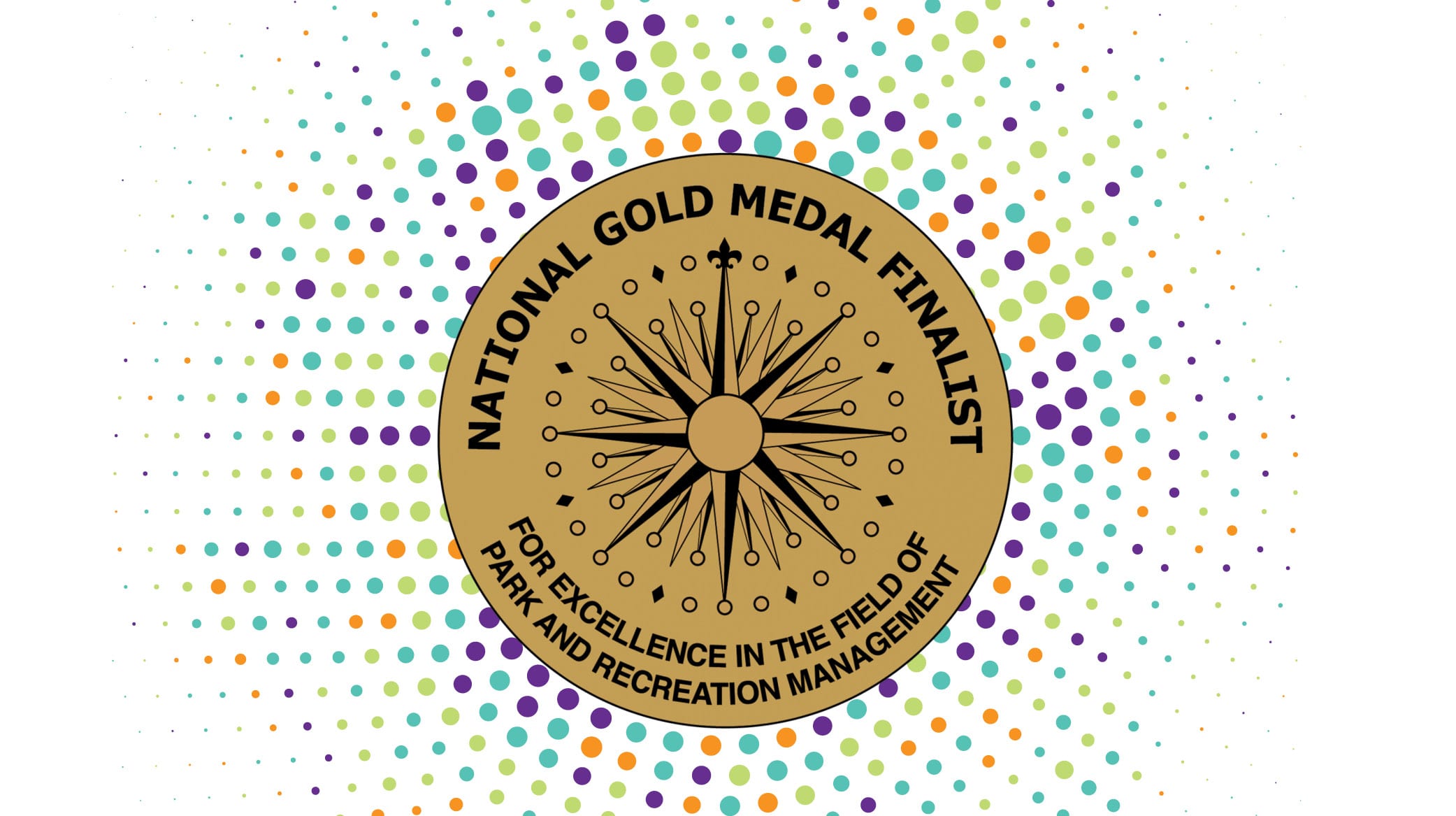 Gold Medal Finalist
Grapevine Parks and Recreation Announced as Finalist for the 2021 National Gold Medal Awards in Parks and Recreation Management
Gold Medal Finalist
What is the Gold Medal?
Founded in 1965, the National Gold Medal Awards program honors communities in the United States that demonstrate excellence in parks and recreation through long-range planning, resource management, volunteerism, environmental stewardship, program development, professional development and agency recognition. The American Academy for Park and Recreation Administration (AAPRA), in partnership with the National Recreation and Park Association (NRPA), is pleased to announce Grapevine Parks and Recreation as a finalist for the 2021 National Gold Medal Awards for Excellence in Park and Recreation Management. Musco Lighting, LLC is proud to continue its 20+ years of sponsoring the National Gold Medal Awards program.
What does it mean to be a finalist?
Grapevine Parks and Recreation is a 2021 finalist in the Class IV category (population 30,001 to 75,000). This means the department is one of the top 16 Parks and Recreation agencies in the United States and in the top four for our population size. Additionally, Grapevine Parks and Recreation recently became CAPRA accredited in 2020 and received the Texas Recreation and Park Society's Gold Medal award in 2021.
Serving through the pandemic has more than proved our parks and recreation staff are essential to the well-being of our communities. Park visitors and program participants depend on our services for their physical, mental, and emotional support.
What is Next?
A panel of five highly qualified park and recreation professionals will review and judge all application materials. This year's finalists will compete for the Grand Plaque Award honors this summer, and seven Grand Plaque recipients will be announced during the 2021 NRPA Conference, which will be held virtually and in person September 21 – 23 in Nashville, Tennessee.
For more information on the National Gold Medal Award Program, visit www.aapra.org
There's something for everyone!
There's something for everyone!