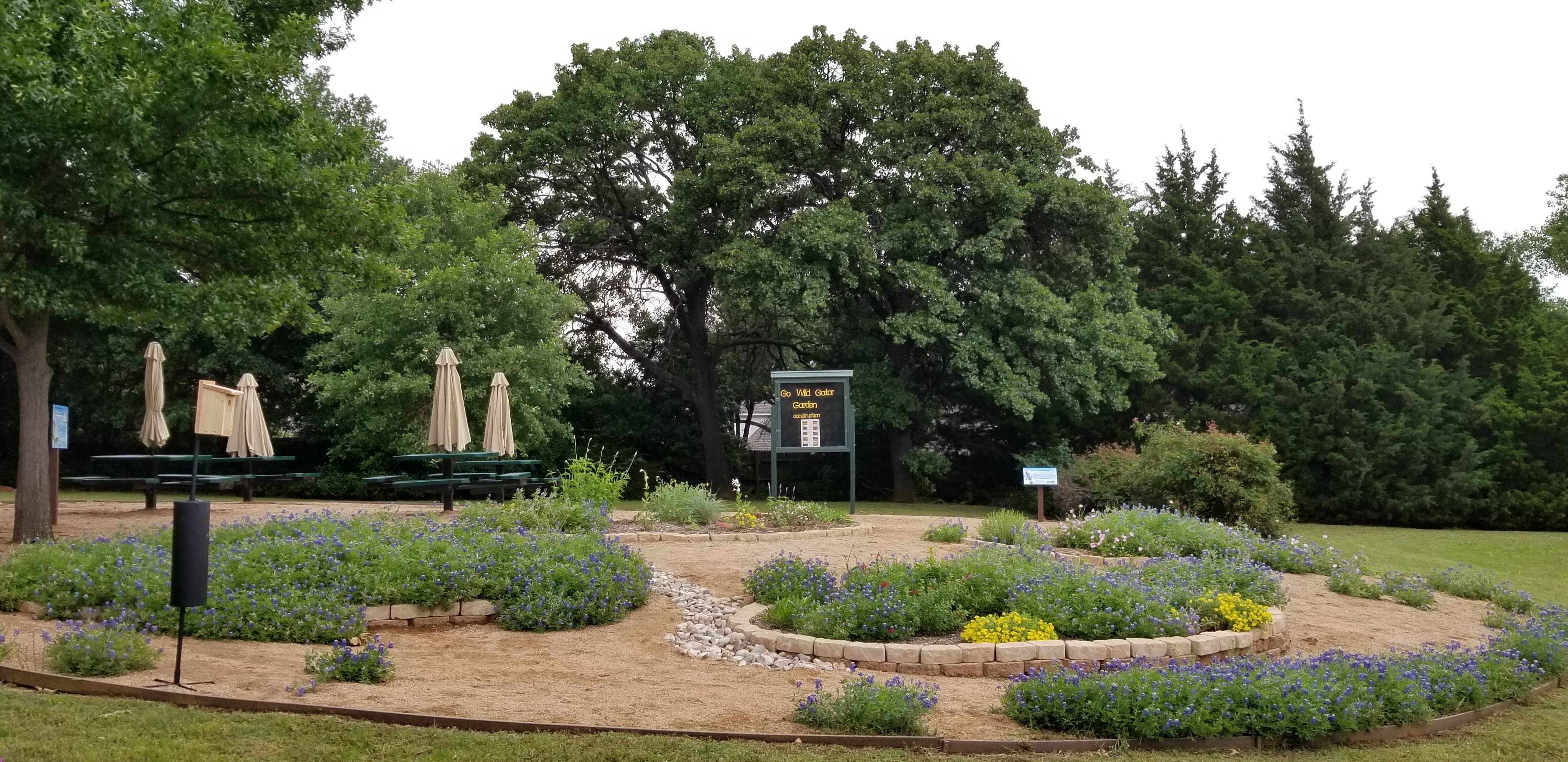 GO Wild Gardens and Wildscapes
Gardens with native plants offer countless, year-round learning opportunities to study energy flows, food chains, predator-prey relationships, pollinators, life cycles, decomposition, soil properties and much more. In addition, these gardens can beautify schools, inspire collaboration, and provide therapeutic benefits.
Grapevine Parks and Recreation can help schools enhance existing gardens by adding local native plants and signage. We can also partner with schools to design and establish new beautiful, low-maintenance GO Wild gardens or wildscapes that feature native Texas plants found at parks throughout Grapevine.
For more information, contact Betsy Marsh.
GO Wild Gator Garden at Glenhope Elementary
GO Wild Outdoor Learning Center at Grapevine Middle School