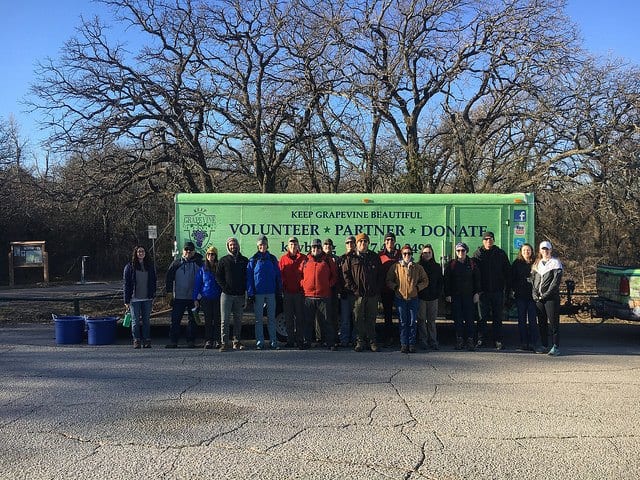 Volunteer Opportunities
Do the most good in your community with Grapevine Parks and Recreation.
Sponsorship Opportunities

The Grapevine Parks and Recreation Department offers many various sponsorship opportunities.  Areas offering extreme exposure for your company/organization include special events, athletic events, holiday events, our Playbook recreational guide and more.For more information regarding sponsorship opportunities, please email 
Kyle Conway
THE SPONSOR BUREAU, you may call 214.702.6411.
Learn more about sponsorship opportunities here.  
Volunteer Opportunities

Volunteer at one of our many family-friendly events or at one of our beautification projects for Keep Grapevine Beautiful (KGVB)!  For more information regarding volunteer opportunities, please email 
Cindy Harris
or call
817-410-3490.
To volunteer for Keep Grapevine Beautiful (KGVB) go
here
.
To volunteer for the Grapevine Botanical Gardens go here.
Here are links to other volunteer opportunities:
Mom & Daughter Tea Party – May 12
The Amazing Race: Father Son Edition – June 9
close
Download our Go Grapevine Magazine
Go explore our programs & activities.
There's something for everyone!