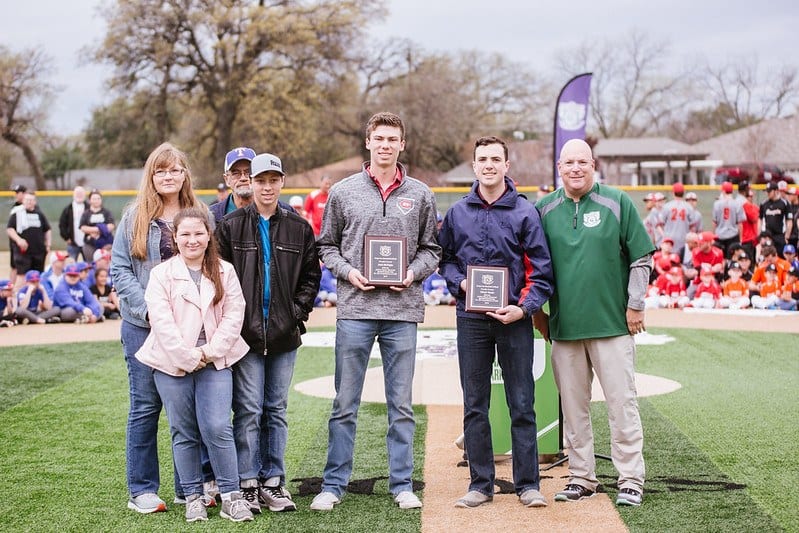 2020 College Scholarships
Now accepting applications for the Friends of Grapevine Baseball & Softball college scholarships
2020 College Scholarships: Friends of Grapevine Baseball & Softball
---
The Friends of Grapevine Baseball & Softball (501c3) organization is proud to offer three $2,000 college scholarships for the Fall 2020 semester. Interested participants may fill out the following application to be considered as a selected recipient.
Applications are due by Sunday, March 1 at 11:00pm. Applicants should have prior involvement with GYB, GGSA, GBSA, or GBS in any of the following capacities: baseball player, softball player, umpire, or volunteer.
Essays will be blindly judged by a committee of Friends of GBS members and the scholarships will be announced the week prior to Opening Day (Saturday, March 21, 2020). Scholarships will be presented to the winners during the Opening Day Ceremonies at Oak Grove Ballfield Complex.
Please email Sasha Maykus at smaykus@grapevinetexas.gov with any questions you may have.