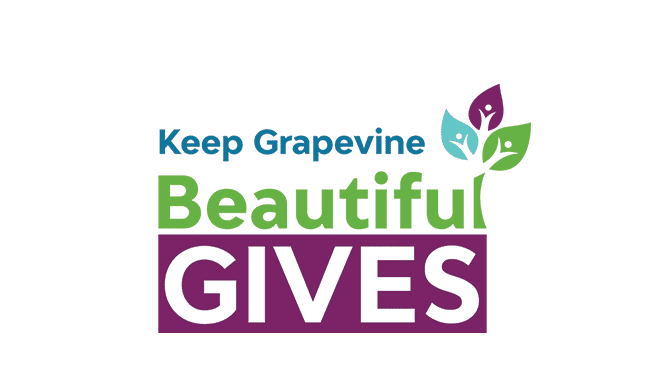 The Gives Grant
Sponsored in part by Sam Pack's Five Star Subaru-Grapevine, the grant program allows organizations, schools and businesses the opportunity to apply for funding to be used toward improvements that support litter prevention, waste reduction and beautification.
View the Application
Date
September 5, 2023 — October 3, 2023
The Gives Grant
Keep Grapevine Beautiful board members will choose finalists that will be invited to briefly present to the board, who determines winner(s). Go here to view the application.
Learn more and see past winners here.
View the Application
The Gives Grant