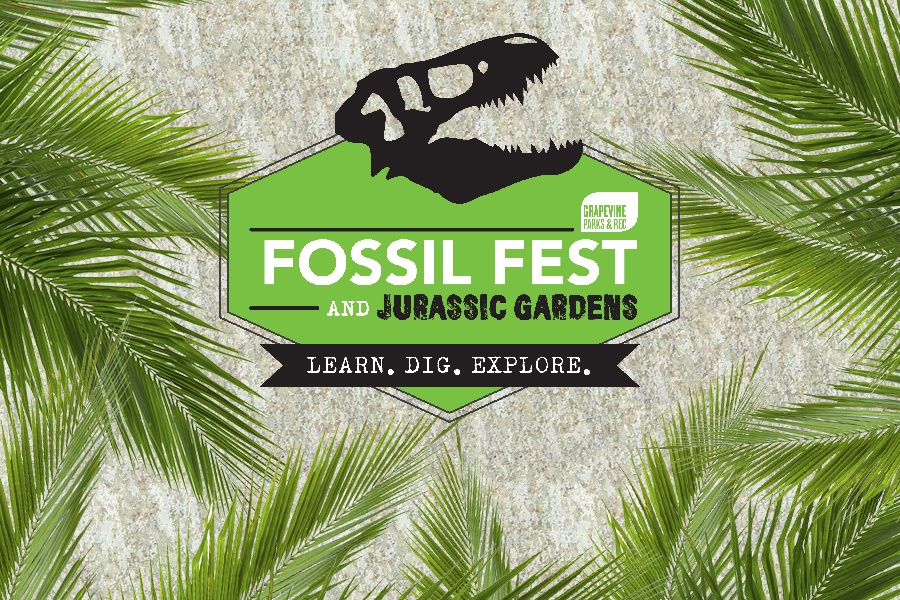 Fossil Fest and Jurassic Gardens
"Fossil Fest and Jurassic Gardens – Bigger & Better with more Bite" 
September 9th-24th
The Botanical Gardens · 411 Ball St.
Fossil Fest and Jurassic Gardens
FOSSIL FEST · SEPTEMBER 9 · 9AM-3PM
Join the paleontologists of Grapevine Parks and Recreation for the a day full of dinosaur activities, virtual reality and dinosaur hunting at the 3rd annual Fossil Fest! LEARN. about the species that once roamed your backyard in Grapevine. DIG. up fossils and take home your very own dinosaur from the egg hatchery. EXPLORE. the all new animatronic dinosaur encounter,*Jurassic Gardens, where you will be face to face with the most fascinating creatures of Grapevine's past.
*Fossil Fest is a free event for the whole family, if you wish to walk through the Jurassic Gardens exhibit see below for tickets and information!
---
Want to be apart of this year's Fossil Fest paleontological team? Sign up to be a volunteer today!
Table Description

| JURASSIC GARDENS EXHIBIT HOURS | MONDAY | TUESDAY | WEDNESDAY | THURSDAY | FRIDAY | SATURDAY | SUNDAY |
| --- | --- | --- | --- | --- | --- | --- | --- |
| TIME | 9AM-7PM | 9AM-7PM | 9AM-7PM | 9AM-7PM | 9AM-5PM | 9AM-5PM | 9AM-5PM |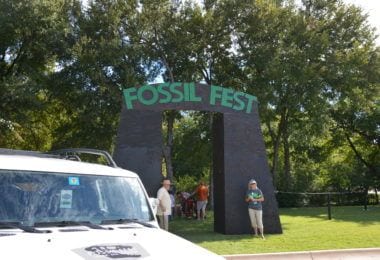 Experience the all new Jurassic Gardens experience at this year's Fossil Fest (September 9th.) Roam the garden and discover different life-size animatronic dinosaurs.
Tickets/Registration are required for Jurassic Gardens entry, Fossil Fest is still a FREE dino-filled themed event with many activities for all who want to experience it and has no ticket required.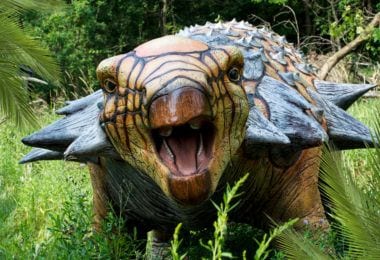 We're bringing the museum to you with this interactive dinosaur experience featuring 10 world class animatronic creatures that look and move so real, you'll think you've traveled back in time. Bone up on dino-facts, get ready to dig into the past and prepare for your excursion through this prehistoric world.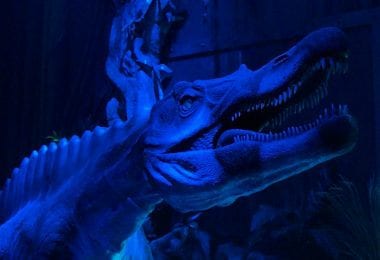 WARNING – Security is down and the Garden is overrun! Your cunning and sheer will to survive are the only things that will keep you safe from the toothy beasts stalking through the trees. Find out how brave you are when the sun is down and the dinosaurs are loose. Do you have what it takes to escape Jurassic Gardens?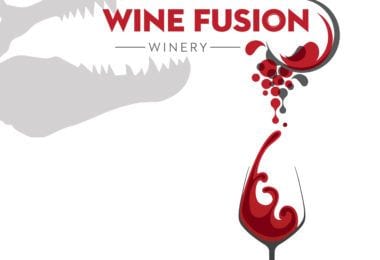 Main Street's newest storefront winery is busting out of its doors and heading to the jungle. Immerse yourself in a wine experience from the prehistoric age, join Wine Fusion Winery for a night with the dinosaurs while enjoying your favorite red or white in our self-guided interactive experience, Jurassic Gardens! Participants will receive a commemorative wine glass, appetizers and two 5oz. wine pours with your admission ticket.
September 22nd-23rd · 5PM-7PM
Make no bones about it, Brews & Bones will be a rawring good time in Jurassic Gardens with Rahr & Sons Brewing Company! Enjoy a selection of brews while walking around our exhibit of larger-than life animatronic creatures from the prehistoric past! Feed the dinosaur with our customized corn-hole and other themed yard games while you sit back, relax and enjoy the natural beauty of our boneyard. Participants will receive 3 beers with purchase of admission ticket.
Special thanks to our sponsors!