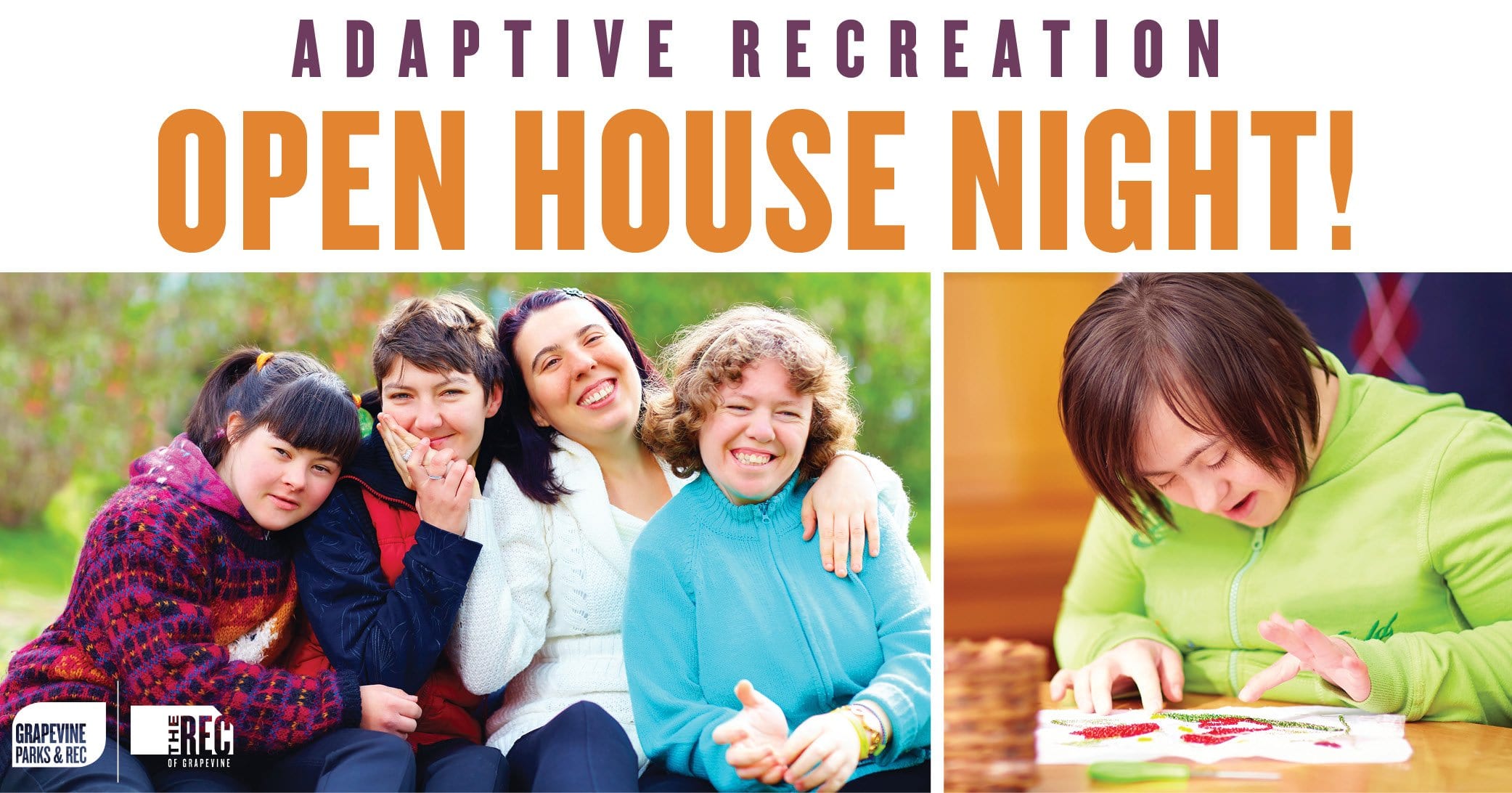 Adaptive Recreation Open House Night
Bringing about positive emotional, social, physical and cognitive changes in individuals with special needs through adaptability, inclusiveness and community integration.
Register Here!
Time
6:00 pm — 8:00 pm
Location
The REC of Grapevine
Adaptive Recreation Open House Night
Join us at The REC's Adaptive Recreation Open House Night! The Adaptive Recreation program is geared towards adults 18 years and older. Our motto is Living with NO Limits! We are committed to providing a wide range of integrated and specialized activities. Students will be Encouraged to participate, Explore their talents, Experience new opportunities and Engage with their peers in a fun and safe environment. Come out and meet the staff, enjoy fun activities, tour the facility and learn more about the program. Pizza and ice cream will be served.
This event is FREE and open to the public, however we would like for you to register to get a headcount.
For more information, contact Recreation Coordinator, Michelle Caro or call 817.410.3077.
Register Here!