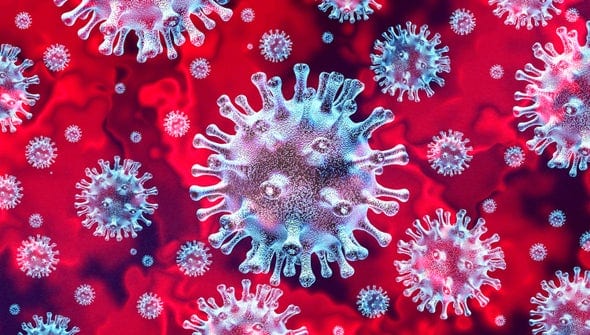 The Coronavirus: Updates for Parks and Recreation
Updated March 30, 2020, 2:23 pm
This is a LIVE UPDATE for the status of Parks and Recreation facilities and events surrounding the coronavirus (COVID-19) outbreak. The City of Grapevine Parks and Recreation department views the health and safety of our patrons, staff and guests as our top priority. As we continue to closely monitor the virus, we remain proactive in our closures, cancelations of events and programs as well as increased parks & facilities' cleanings, staff cleanings, and increased signage as reminders to patrons.
The following is a list of programs, classes, facilities, events that have been canceled.
CLOSED until further notice:
The REC of Grapevine (including all operations and programs)
Playgrounds
Picnic tables/pavilions
Restrooms
Bark Park (paddocks)
Basketball, pickleball and tennis courts
The REC Fitness Court and all workout stations
CANCELED/POSTPONED:
Grapevine Baseball & Softball (games, scrimmages, and practices will be postponed through May 9)
Jurassic Gardens at the Grapevine Botanical Gardens, March 21 – April 5
Grapevine Garden Club Plant Sale, April 18 & April 19
Membership Appreciation Day (The REC of Grapevine), April 27
Earth Day Celebration & Don't Mess With Texas Trash-Off, April 25
ALL GoWild Field Trips
Happy to Help Saturdays
ALL Rentals (The REC, Bessie Mitchell House, Fields, and Pavilions – through May 9)
ALL Adult Athletic Leagues (kickball, softball, etc)
Mother Daughter Tea, May 9
All March and April swim lessons
Park Advisory Board Meetings and Senior Citizen Advisory Board Meetings
Refunds: The REC of Grapevine memberships will be extended to reflect the length of the current facility closure and subscription-based memberships have currently been suspended while closed. All participants who have purchased tickets for paid events will be refunded. Other programs, classes, leagues and rentals will receive refund/credit to their household accounts.
Here are some things you can do to help in your community:
Grapevine Cares Hotline: 817.410.4455
City of Grapevine staff are managing a phone bank from 8:00 am to 5:00 pm, Monday through Friday to assist with non-medical COVID-19 related inquiries. You may also leave a message after-hours and someone from our team will return your phone call.
---
We are closely monitoring the COVID-19 and we encourage you to take the suggested precautions during this cold and flu season. We will continue to monitor the state and county health departments and the 
U.S. Centers for Disease Control
(CDC) for updates, resources and information. It's important for all of us to remain cautious about our own health and wellness and help diminish the spread of germs to others. If you have any concerns or experience signs of illness, please contact your doctor.
For more information and COVID-19 inquiries, we encourage all citizens to monitor
City's website
 for the most current, non-medical, city updates (including FAQs, helpful links, and the most current closures and cancelations) as well as City's social media platforms:
City of Grapevine Facebook
and Twitter
#GrapevineTxCity
.