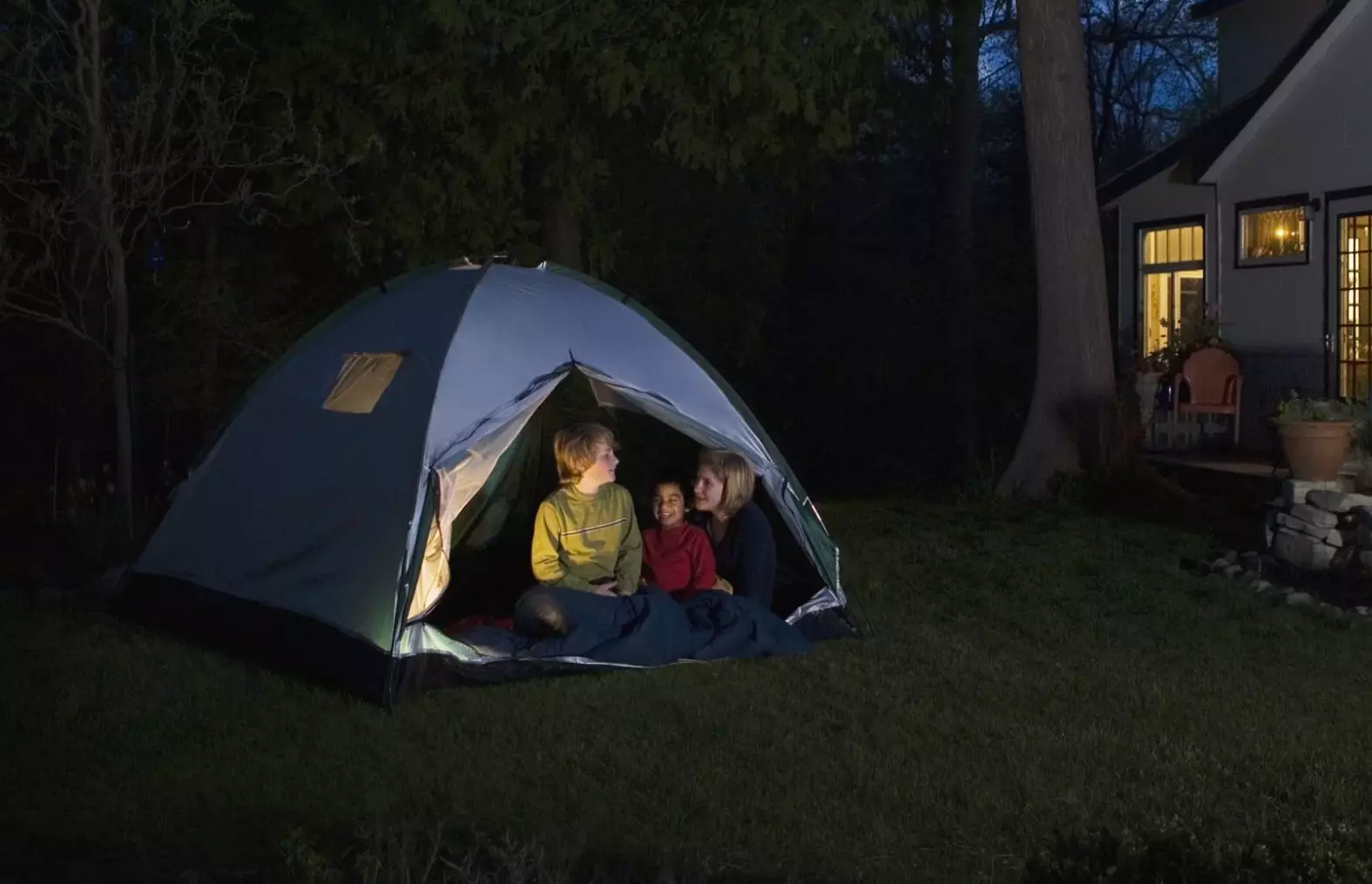 Go Camping – At Home
April 04, 2020
The Parks and Recreation department is dedicated to offering ways to educate you and provide ideas for recreation while at home during the Stay at Home order. And guess what, a family adventure is right in front of you! Just use our at-home camping guide to get started! Whether you're setting a tent up in the backyard or building a pillow fort in the living room, we are here to guide you and your family on a mini at-home getaway for an outdoor adventure, complete with s'mores and games with these helpful hints.
Create Camp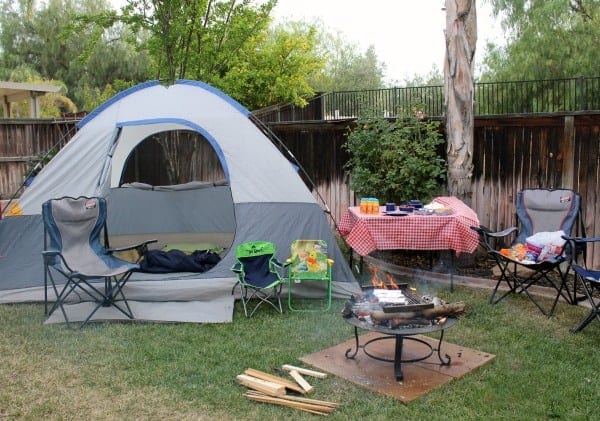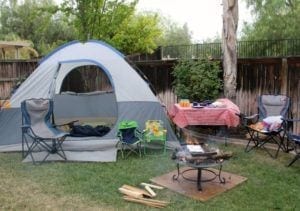 If you have a tent: Treat your backyard like a campsite, find a flat surface to call home for the night. As a family, pitch your tent and make it cozy inside with sleeping bags, comforters, pillows and of course your favorite stuffed critter friends to keep you company.
If you don't: No problem! Treat your living room like the great outdoors and circle the chairs, throw a blanket or comforter over the top and – BOOM, you've created a fort suitable for the family to experience camp. Make it as cozy as possible with pillows, blankets and sleeping bags.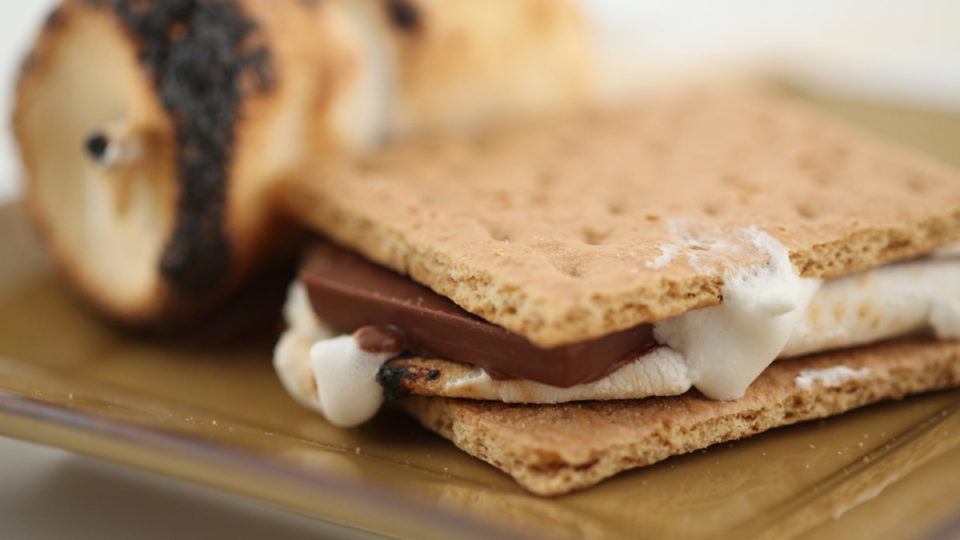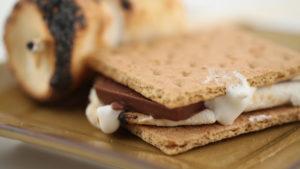 Cook Camp Food
Eating around the fire or enjoying a fresh s'more are memories that can last a lifetime. If you have a fire pit, it's easy to roast hot dogs and toast marshmallows, or even enjoy easy foil packet meals for the family.
Don't have a fire pit? Check out these unique ways to make s'mores that don't require a campfire.
For those of you who have gas fireplaces, please avoid cooking anything in a gas fireplace.
Camp Games and Activities
Stargazing – The night sky is amazing! Here in the metropolitan areas, it is more difficult to identify stars in the night sky but to learn constellations most identifiable, click here.  Take a journey through the sky by pulling up this video on an iPad, big screen, or phone while camping at home with the family.
Campfire Stories – Whether it's spooky or silly, a good campfire story can consist of just about anything your imagination could dream up. Gather around the fire, or inside your fort and share stories of legends, a life lesson, or a funny story your kids never knew about you!

Tell Stories With Shadow Puppets.

 Camp Games – Play classic games like Telephone, Tag, Simon Says, or Charades that are fun for all ages.
Light up the night – Flashlights aren't just good for lighting your way in the dark, they can also be a means of entertainment. Use the light to create shadow puppets on the walls of the tent or of your living room. If you have older children, engage them with a game of flashlight tag!
When you are camping at home, post your photos on social media and tag us @GoGrapevine and be sure to use the #RECtheCurve hashtag.